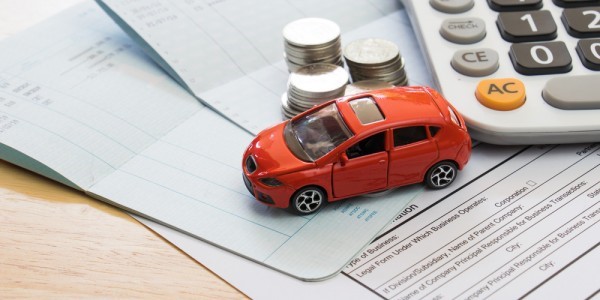 The scent of a new car can be the most primal smell to a car enthusiast – it's indescribable, suffused with anticipation and excitement. But finding the right new car can be difficult. You want a reliable car, one that's stylish and priced just right, and it can be hard to cut through all the noise and find a great car, in the style you want, for the price you want. Often, consumers are bombarded with commercials about financing and dealer's incentive offers, but consumers aren't sure which option is best. Well, here it is: for those who don't already know, the way to get a great car for a great price is to lease. How does a car lease work?
A lease agreement is a binding legal contract for a vehicle, between you and a dealership. The lease contract is similar to a purchase contract, but it allows you to walk away at the end of the lease, with the option of buying your car for the cost remaining, simply walking away, or upgrading to a new model. During the lease, the dealership will retain ownership of the vehicle while you're responsible for insurance and other inspection costs. The lease payments are based on the depreciation of the vehicle at lease end; leasers pay a bit for depreciation, but still far less than a car owner would be paying, since the leaser only pays for the depreciation during their lease term. Benefits of leasing a car in Canada
Drivers will pay less per month for a lease than traditional financing, and they can lease a much nicer vehicle than a traditional purchase, as the sales tax is due each month versus in its entirety with a purchase. With a lease agreement, you can skip the financial institution, as dealerships specializing in leases (well, the very best ones at least), offer in-house financing. Financing with the in-house capital of a dealership, rather than through traditional streams, allows you to save big and lease your next car for less. What to look for when leasing a car in Canada
Consumers should only deal with an experienced dealership with an in-house administrative staff. This will allow a one-stop shop experience, which makes the leasing process much smoother. Your chosen dealership should have in-depth knowledge of cars – especially your desired make & model – and be able to walk you through leasing options that suit your income and lifestyle.
Look for dealerships in Vancouver, Halifax, Toronto – whatever city you may live in – that are customer-focused and will try to source whatever vehicle you want. You don't want to simply settle for something just because it's all a dealership has – ask questions, and make sure they're dedicated to finding you your perfect luxury car. In conclusion, leasing has some undeniable benefits: better cars, lower monthly price, more flexibility and less responsibility. Just look for a quality dealership with a knowledgeable staff that's willing to source your dream vehicle – you'll be driving off with a new car at your fingertips and money in your pocket.