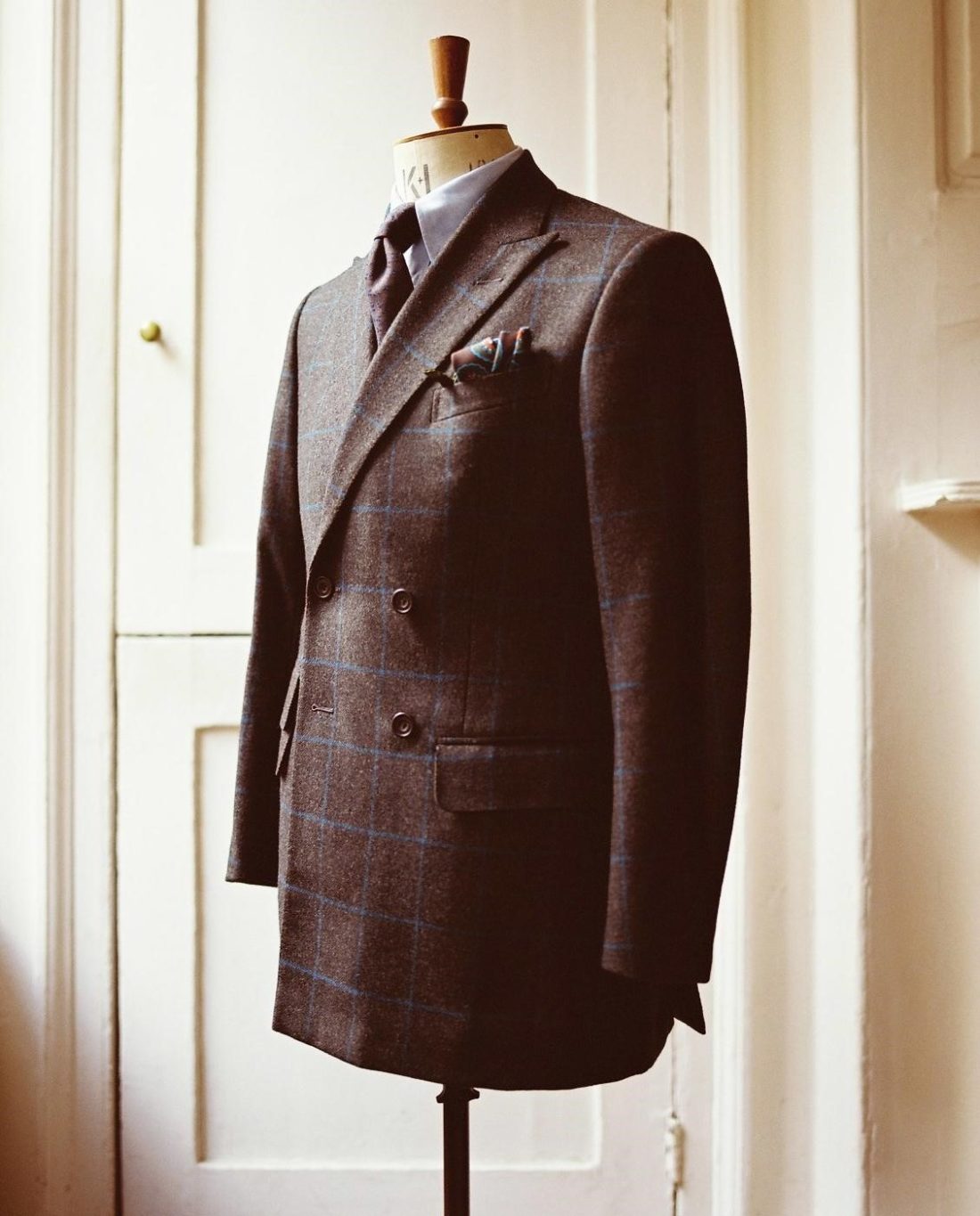 There's the quick lunch in the cafeteria or at a vending stall on the way to the office, and there's the classy meal that happens only once a year, but is treasured forever. In essence, that's the difference between getting a wardrobe off-the-rack and having a professional prepare a bespoke suit for you. A bespoke suit is indeed a luxury, but it's something no man should ever go without.
Despite the many benefits and advantages of a bespoke suit, some men still appear to be hesitant or reluctant, however – perhaps because they are not familiar with the process or worry it might not be worth their while. Luckily, those fears are unfounded; whilst the process may take some time, it's actually quite a pleasant one. Here are the top tips to remember when ordering your very own bespoke suit.
Your budget
Your budget is important, so you should consider it carefully. One major hint: the material and fabric you choose for your suit will be the major determining factor when it comes to price, soexplore various options.
Your options
You'll have plenty of options to choose from; your tailor will ask you about the number of buttons, the lapels, the trouser break, the shoulders, the collar, the stitching, the lining, and so on. It can be overwhelming if you're not in the business. Tell your tailor what you like based on diagrams and examples that are shown. It's your suit, so follow your style. However, if you're not sure, here's a hint: keep it simple.
The fit
Always aim for a slim, flattering fit – your bespoke suit should have nice, clean lines whilst allowing you comfortable, unrestrictive movement and motion.
Understand your body                                                                                                   
Fashion dictates that tall, slim people should not over-fit, as they look better with a little more flow. Those who are muscular should avoid prominent shoulder pads, and short people should strive for slim trousers with a minimal break to look taller.
It's in the details
Upgrade. It's all in the details. Your tailor should be able to give you excellent advice (but keep an eye on the budget). There are many details you can add, from buttons to linings and from stitching to vent linings. You have the power to create a stylish mosaic that expresses your personality.
Once you've decided your personal preferences and have made the initial deposit, you'll have your first measurements taken. This process is actually quick and rarely takes more than ten minutes. It's not meant to be thorough yet; it's meant to produce a suit that is fitted loosely, and adjusted in the following sessions until it achieves that perfect fit. The complete procedure may take a few weeks, so be sure to order your suit well in time before that special occasion.
Image attributed to TimothyEverest.co.uk