Are you a certifiable coffee addict? If you make your morning pot of coffee at home every day instead of going out to buy a cup, then you'll be pleased to know that you can enjoy your addiction in more ways than one! Used coffee grounds actually have a myriad of interesting and handy uses – apart from making coffee, of course.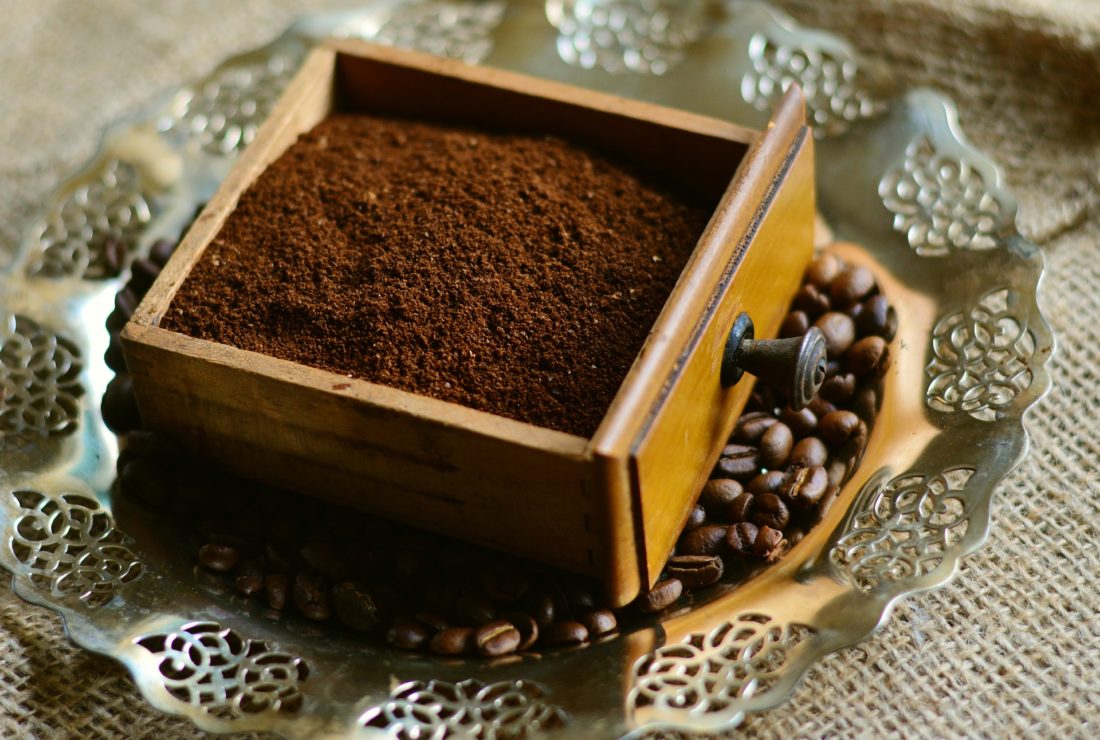 By reusing them, you'll be helping the environment while enjoying a whole new slew of benefits you never even thought possible. Read on for our top 10 genius uses for used coffee grounds!
#1: Fertilizer
Your house and garden plants will thrive if you add coffee grounds to their soil, especially if they enjoy acidic environments. Sprinkle the grounds on the soil around your plants or mix half a cup of them with warm water and make a simple DIY fertilizer spray mist.
#2: Composting
Adding coffee grounds to your compost assists in stabilizing its pH levels, which helps its contents to degrade quicker and more evenly. Additionally, the pleasant coffee scent also helps to tone down the odour of your compost heap!
#3: Insect Repellent
Coffee's strong smell helps to keep bugs at bay. Simply sprinkle dry used grounds along the foundations of your home or put them in a bowl on your patio to repel unwelcome guests of the insect variety. Now you'll finally be able to play Aristocrat pokies in peace during the hot summer months…
#4: Garbage Deodorizer
Does your garbage end up smelling ripe towards the end of the week? Cover up the smell by pouring coffee grounds on top of your trash in the can, or fill an old pair of pantyhose with some grounds and hand the mixture on the inside of your trash can's lid. The grounds will absorb the strong odours, and can then be thrown away whenever necessary.
#5: Drain/Sink Cleaner
The grittiness of coffee grounds can assist in unclogging your drains or kitchen sinks. To do this, boil a cup of used grounds in water and pour the boiling mixture down the affected drain.
#6: Leather and Wood Repair
Do you have dark brown leather or wood items that are scratched or damaged? You can use coffee to hide these imperfections on similarly coloured surfaces by mixing a few spoons of grounds with warm water to create a paste. Then, just rub the mixture over the scratch or imperfection, let it stain it, and wipe it off a few minutes later.
#7: Baking and Cooking Flavouring
Freshly used coffee grounds can be used a second time in any culinary creations of your choice. They are especially helpful when added to chocolate-flavored baked goods to bring out the rich taste of the cocoa!
#8: Abrasive Household Cleaner
For heavily soiled items like pots, pans, and dirty stoves, coffee grounds can serve as an excellent abrasive clearer. You can use them by adding them to the surface along with a regular cleaning agent, scrubbing it with a sponge, and then wiping it clean.
#9: Body and Facial Scrub
The delicious smell of coffee grounds makes for a truly indulgent face and body scrub. Use the grounds on their own, or mix them with coconut oil or another carrier oil of your choice to make a wonderfully scented scrub.
#10: Hand Odour Neutralizer
If the smell of onions or garlic is lingering on your hands days after cooking them, use grounds in place of regular liquid soap to get rid of the scent!