While there are plenty of presents and knick-knacks that you can buy for Father's Day, the most important gift you can give to a father on this special occasion is your time and affection. Instead of giving him an item wrapped in a box, make his holiday terrific by organizing a memorable experience with the whole family.
As parental appreciation days go, mothers tend to get a lot of attention and appreciation while fathers often get left behind. According to surveys, Canadians spend more on Mother's Day for presents and experiences, and most of the people polled agreed that the holiday celebrations took precedence over Father's Day. While it's great to acknowledge the hard work and care that mothers invest in their families, it's also important to credit fathers who do the same. They deserve to feel spoiled by their loved ones for this special holiday, so invest a little extra to show your affection for him.
For a truly unforgettable experience, arrange to have an extravagant dinner with his favourite dishes at home. There's no need to worry if you don't have the time or the skills to make a first-rate feast because you can arrange for one of the best private catering companies Toronto has to offer to do it for you. The Toronto private caterers The Food Dudes can arrange, cook and serve three delicious courses for your private party. Their sit-down menu offers a range of gourmet delights that will make him want to lick his plate clean. Imagine starting with a baby gem romaine Caesar salad with maple bacon and candied tomatoes, followed by a classic beef tenderloin on a bed of duck schmaltz mashed potatoes, mushrooms and asparagus, and then topping it all off with a piece of rich chocolate cake covered in passionfruit curd and milk chocolate ganache. That's only one of the many possible menu options that you can book with this highly recommended catering company so that he has a stunning fine-dining experience without having to set foot in a restaurant.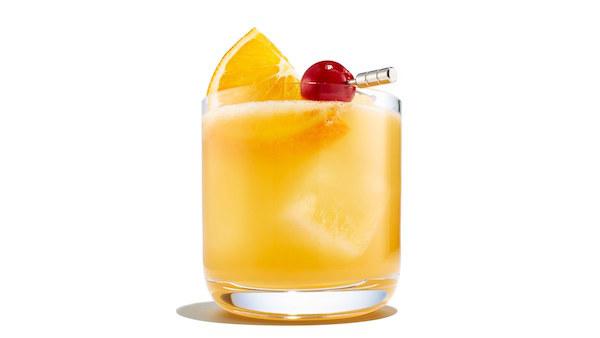 When the dinner is over and the caterers have finished packing up, spend some more quality time together. Take this as an opportunity to act as his personal bartender for a few minutes and make him some Father's Day cocktails that will be much more impressive than any chilled bottle of beer. Pick drinks that will suit his personal tastes and liquor preferences, like a classic Gibson if he enjoys gin, a Paloma if he likes tequila or a Whiskey Sour cocktail if he likes the blend of bourbon and citrus. Serve his special cocktail with a high-quality cigar and a snack that will pair well with the drink flavours.
For this upcoming holiday, set up a glorious three-course feast with professionally-made dishes for your father. Then make him a customized cocktail and spend some time playing a lighthearted game of cards, watching a show or just talking. In the end, dinner, drinks and lots of conversation will show him just how much you enjoy spending time with him.