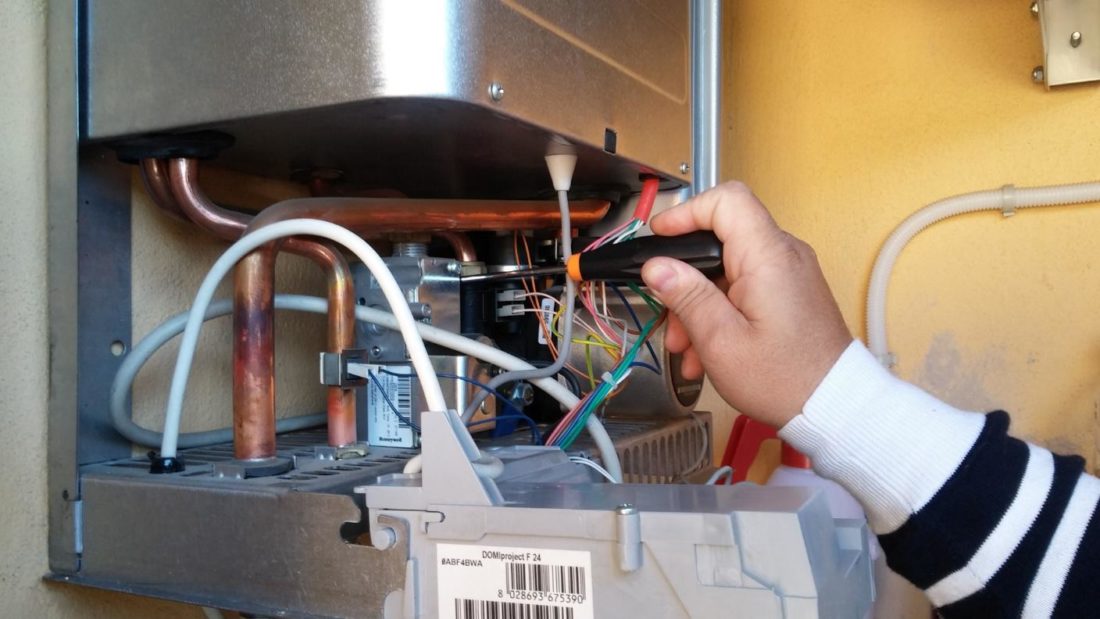 Boiler repair can be costly, depending on the type of equipment needed or the type and severity of the damage. To avoid any inconveniences, accidents and expensive replacements, you must keep your boiler maintained regularly.
Don't attempt this on your own to save money because you may face serious problems. Also, it's quite impossible to correctly inspect and maintain a boiler without prior experience, technical tools and required equipment.
Safety concerns plus damage prevention
A large number of boilers fail because of the absence of proper maintenance and inspection. Over time, a boiler can have corroded parts, low water cut-off, damaged operating components and faulty pressure adjustment knobs.
Without having a trained eye to check your boiler from time to time, you are at risk of fire or explosion inside your property. Do you remember the fatal boiler explosion back in 2009? The housing society paid a fine of£50,000 for their safety breaches that ultimately led to the gruesome accident. The explosion claimed the life of a woman and her pet dog.
You can surely avoid such issues if you are more careful with your boiler. You must hire a professional engineer to conduct an inspection and tune-up.
Boiler efficiency and energy consumption
Without proper inspection, your boiler may also become inefficient especially in raising the temperature. When a boiler does not function properly, it will need to use more energy to heat up water. Your electricity bill will inevitably go up if you don't address the cause of the malfunction quickly. It may also cause your boiler to breakdown. Beware when you spot signs of damage in the pressure valves, pipes or other parts of the boiler. Call for immediate help, and don't attempt to touch the device.
Always be cautious
When you're looking for companies via sites offering comparisons of boiler quotes, you must immediately consider what types of boilers their technicians have worked on in the past. Have they tried working on a boiler similar to yours? Also, you must determine if the company has the required license for the service. You can't just entrust your inspection and maintenance needs to engineers that aren't adequately qualified for the job.
In case they recommend a replacement, be sure to check their boilers. Do they have a certification from the Bureau Veritas? Check the quality and the brand as well. You can search through websites such as BoilerQuoteCompare.co.uk to find alternative boiler companies if you are not happy with your target company.
Use a boiler log
With a boiler log, you can keep track of all the maintenance and testing jobs done on your boiler. The record should be regularly updated so that you can monitor changes to the device. The changes may be gradual and minor, but by keeping up with them, you can notice signs of abnormalities better. You can ask the help of your boiler inspector to understand how it works, and what to check.
Final words of advice
Boiler inspection may cost you money, but it will help you avoid accidents, property damage, hefty government fines and even loss of life. Learn from the mistakes of the past. Don't wait until your boiler starts showing significant problems because that's when they begin to catch fire and explode. Make sure that you hire the best inspector for your residential boiler. Look at their reviews, plus their reputation. Check their pricing too. Do they charge fair rates for their services?
You should always compare companies first to ensure that your end up with a good choice. There are more than a dozen boiler companies in the city alone. Be sure to do your homework, so you find the right team for your needs. Protect your homes from accidents caused by defective boilers by hiring a boiler inspector.