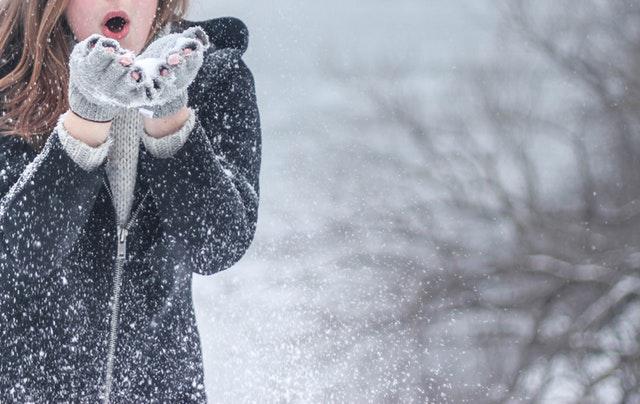 It was a tough, cold winter, and now that it's over you can breathe a sigh of relief. But it seems like extremely cold winters in North America are only going to be become more common. Warmer Arctic winters are causing fluctuations in the jet stream that defines the daily weather in North America. Snowier, colder winters are on the horizon, so if you found yourself freezing this year, you may want to follow these six tricks for warming up your home.
Check Your Furnace Filters
A dirty furnace filter not only means that pollutants are being circulated throughout your home, it can also cause your furnace to stop working entirely. Regularly check your furnace filter or else you may face furnace trouble that will quickly freeze your home.
Replace Your Windows
Homes lose an estimated 35 percent of their heat through the windows, especially older windows. You can reduce that number by installing double glazed windows, but even if you aren't in a position to shell out for window replacements, simply draft-proofing your windows can make a substantial difference.
Install Underfloor Heating
Underfloor heating may be one of the most luxurious fixes you can make to a cold living room and it's an effective one. When you feel warmth emanating form your floor you will instantly feel why it's such a highly desired home renovation. Underfloor heating also doesn't result in the kind of "cold spots" that radiator heating leaves. The heat generated by underfloor heating also isn't nearly as stuffy and dry as radiator heat feels.
Use Heavy Curtains
Changing out your curtains with the season is another smart trick you can use to keep things warm and toasty in your living room. It's a more affordable change to make than installing new windows. The one downside to changing out sheer or thin curtains used in the summer for heavy curtains is light. If you're sensitive to a lack of natural light, you may not want to block out more sunlight during the darkest season of the year.
Get Cozy with Blankets
One simple way to stay warm in the winter is to get cozy. Whether you're reading a book or watching TV, buying comfortable, warm blankets to curl up with may be the most cost-effective way to stay warm. But you should also look into some other ways to keep things warm in your living room, otherwise you may never get up.
Buy an Electric Fireplace
An electric fireplace is a convenient alternative to traditional fireplaces. They have a much smaller footprint and use a lot less space with a smaller mantel and more flexibility with installation. An electric fireplace can also be installed in apartments or condos where wood or gas isn't an option. In the winter, an electric fireplace can generate heat and warm up your living room, but most also come with the option to turn off the heat and still enjoy the sight of a fire, so you can use it on summer nights or prevent overheating in your home.