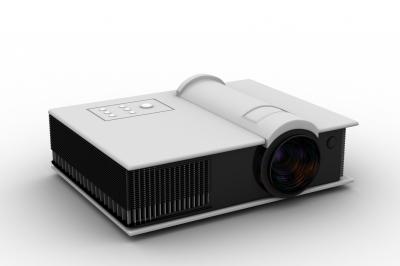 Today, it is easier to showcase high-quality videos and presentations using projectors. Whether you are hosting an event, discussing a presentation in class or sharing your business ideas to a group, a working projector and the right kind of stand or mount are very handy. But how do you know which type of mount or stand to use? Here are some simple tips that you can use so you can make the most of your money.
Projector stand vs. projector mount
Choosing between a mount or a stand primarily depends on how often and how long you need to use your projector. If you only need to use a projector occasionally, then a projector stand would suffice. Stands are very portable, and they come in assorted sizes. They also often come in carrying bags and with wheels so you can take them anywhere you like. If you want to permanently install a projector in a room, then you should choose a projector mount. This type of product works great for lecture halls, classrooms or audio-visual rooms. Mounts allow you to avoid installing and adjusting the projector every time you want to use it.
What is a projector stand?
Projector stands can serve many purposes, which is why you can see them in schools, conference rooms, and event venues. They are very portable. Unlike the mounted type, you will not need to install the structure permanently in a specific area of the room. You can move it whenever and wherever you want because it is equipped with wheels. Apart from using this product for a projector, the stand can also be used as a tripod for a camera and other similar equipment. Choose a stand that is compatible with your projector. You can choose between metallic, wood or plastic stands. Some stands are equipped with small compartments where you can place cables and other materials.
What are the types of projector mount?
Installing a projector mount is more ideal than using stands if you do not like to constantly set up the projector. One type of mount is installed on a wall, and you can either choose from the single-stud or the double-stud type. The single-stud type is better if you want a fixed placement for your projector. If you want more flexibility, then you should purchase the double-stud variety. This type can slide from side to side.
Another type of projector mount is installed on the ceiling. This type of product is equipped with an extension arm that allows the projector to reach down up to 35 inches. Ceiling projector mounts that have very long extension arms work well for cathedrals or other places with high ceilings.