The Toronto winters are a fantastic time to bring some warmth into your home, and, while there are many ways to achieve this, most do not have to break the bank. The dining room is often the place where families spend a lot of quality time during the winter, sharing meals and stories, playing board games and doing homework – in other words, it's the perfect room to add these 5 "Winter Wonderful" ideas that can bring added warmth and a welcoming atmosphere.
Solid Wood Dining Room Table
The table is the centre of all activity in the dining room, so it only makes sense that if you want to refreshen up your home with a new table it should be of good quality. Consider investing in a custom built solid wood dining, as it will add both an outdoorsy, rustic look to the room as well as being functional and long lasting. Remember that these tables can come with removable leaves if a larger table would be cumbersome all year.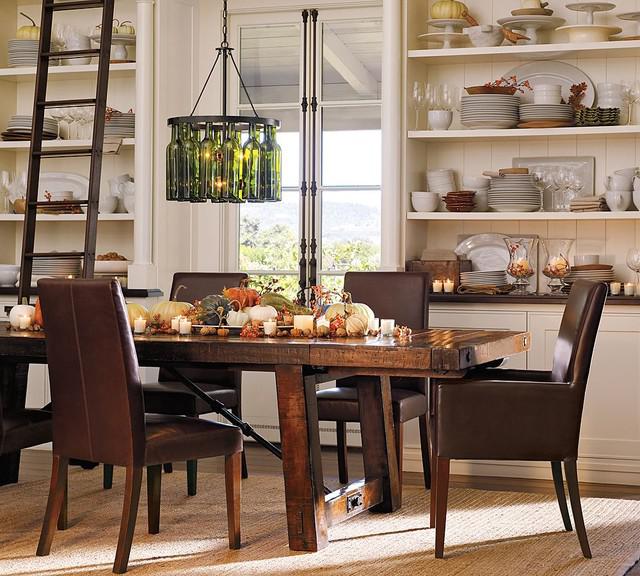 Get Creative With Your Chairs
For your second idea, consider utilizing different and creative chairs around the table – they don't have to match. Some home decorators like putting plush chairs grouped with wooden ones, and others have two main chairs and padded benches. For a change, add some interesting engravings, chair cushions and perhaps paint the chairs a color that suits your mood and overall style goals. Really, with dining sets, almost anything goes, but make sure to at least purchase the main items from a qualified furniture dealer that works in solid Canadian wood.
Try Some "Cozy" Lighting
Thirdly, rethink the lighting in your dining area, as the right lighting can really set the mood. Pick a theme and try to create a lighting look that feels cozy and inviting Adding several types of lighting fixtures can give your dining room many options for different auras. If having an intimate dinner, a low light look would be ideal; game nights would be perfect with cheery pendant lights; and formal dinners can be made grander with elaborate crystal light fixtures.
Add Some Artistic Flair
For a fourth "winter wonderful" idea, add an intriguing art piece hung as a focal point. It doesn't have to be expensive, just expressive. Once that is in place, add accent pieces that complement the whole look (this could be china, an antique piece or a beautiful centerpiece). Choosing art is a great way to inject some of your personal taste into a room, and it makes the room uniquely your own.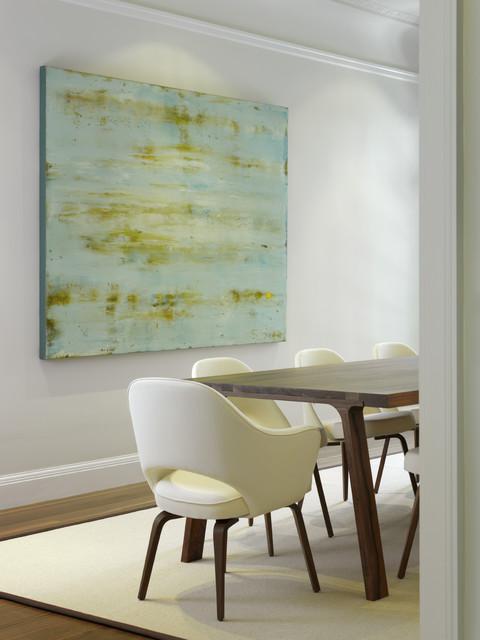 Go For Some Coloured Curtains
Lastly, consider adding a bold curtain into the mix. Not only does the curtain provide a style cue for the rest of the room, accenting certain colours, but it will also affect the colour and quality of the outdoor light, so choose something that will jive with the rest of your décor. Are you going for a more elegant, Parisian style? Stick with sheer white, patterned curtains. If you want a warmer, more rustic quality of light, choose something in burgundy or wine coloured.
Here in Toronto, the winter may be icy and long, but it doesn't mean you can't have a little fun with it. Try these style ideas out in your dining room and you'll create a cozy little respite from the weather outside.