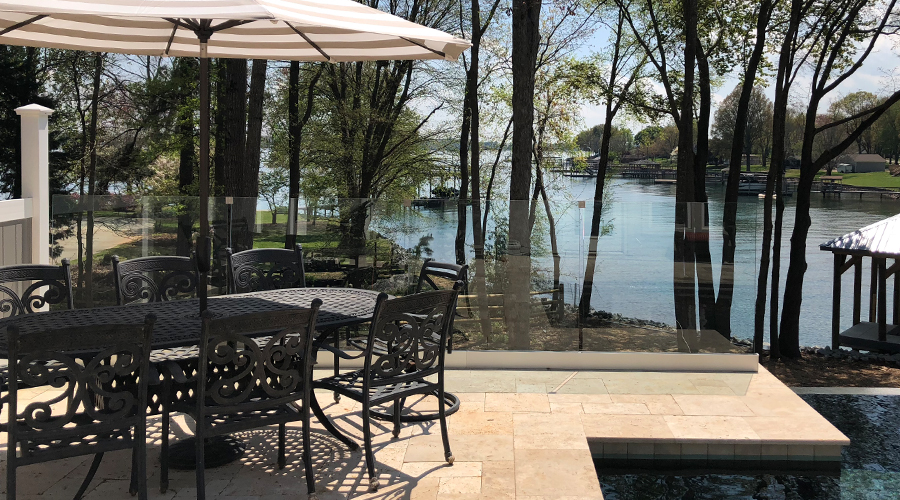 Have you ever asked most families why they do not have a swimming pool? Research has shown that apart from cost, fear is also a major reason why people abstain from the installation of swimming pools. If only these people knew about glass fences, glass railings, and other glass-based installations.
While some fears are founded and totally rational, the chances of a mishap can be completely minimized if proper measures are in place. It is true that drowning is one of the leading killers of children under five and most drowning accidents occur in home swimming pools. For this reason, glass fencing systems for pool gates exist.
Features of a Secure Pool Fence
There are certain attributes which make glass pool fences more secure compared to other fencing systems. They are discussed below.
Self-Latching Doors
Self-latching doors employ certain technologies which ensure that the door is always bolted and shut firmly even if it was left wide open. This is especially needed when you have kids and pets always loitering around the premises. It also helps when you have visitors who are not used to latching the doors.
Self-Closing Doors
As a matter of fact, not all doors close automatically. If you have fond memories of your childhood, you will remember that it is easier to open doors than to try to shut them firmly. Accidents happen, people can decide not to close the door for whatever reason they might have. A glass pool gate is equipped with this technology to ensure that your wards are always safe.
Climb-Resistant Panels
Children can be extremely athletic when the situation demands their skills. When the glass pool gate is shut firmly against them, the next best alternative is to try to scale the fence. Thanks to the advancement in technology, glass fences are not easily scaled. The sleek, smooth texture makes it impossible to climb, unlike wood and metal gates.
Height of Installation
The height for different locations is specified expressly and local regulators go around, checking to ensure that the glass fence meets the requirement. Glass fences should be extremely close to the ground so as to deter children from crawling under the gate. Also, the height is intimidating enough to discourage anyone from attempting to scale the fence.
Toughened Transparent Glass
People almost automatically assume that the synonym of glass is 'break'. However, this is a fallacy. The ½" thick glass used for pool fences is treated at high temperatures and this engenders increased toughness. Transparency is another reason for installing glass pool fences. You can monitor kids running around while you go about your daily business.
Conclusion
Slowly but surely, your fear of swimming pools should be replaced by your love for glass pool fences. No one promises you that it'll be easy, however, you are guaranteed that it'll be worth it.