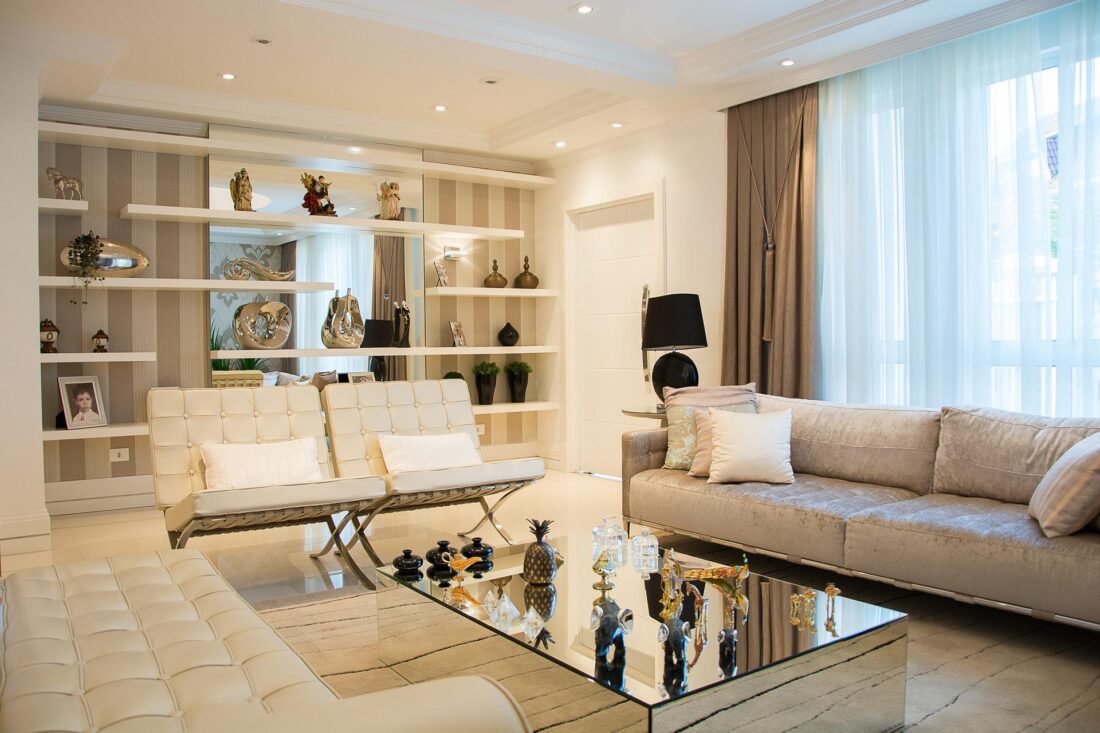 We all know how important it is to take care of a living room. We can not deny the fact that living rooms are the most used place in our house; where we spend the largest portion of the day. The living room is a place where we share a lot of memories, where we watch movies together, invite our guests, play games, and much more. Hence, it becomes very important to make it look lively to make every moment more enjoyable and memorable. 
However, decorating a salas is not an easy task, you can not do it without having proper knowledge about the designs, colors, the kind of furniture you should choose, and more. Here, we are going to share some useful tips which may help you in making your decision and giving your living room a lavish decor. Let's get started. 
Create a Layout  
While decorating a living room, people do not focus on this step. To create a layout of your living room, you do not need to be an architect, you just need to design a rough sketch of your living room and look for the spaces that you are thinking to fill with the furniture. 
Creating a layout of your living room will help you in getting an estimate of the essential furniture and accessories you need to buy and place in the empty spaces of the room. 
Pick-up a Style 
Only you are the one who knows what you are going to do in your living room. Try to plan the decor of your living room according to your lifestyle. Choose whether you want to make a modern, relaxed, classy, formal, or inviting living room. 
This decision will change the atmosphere of your room and your style, as you will have to buy furniture and other accessories accordingly. 
Find a Suitable Sofa 
It is well known that the sofa is the focal point of a living room. It reflects how beautiful your living room is. As it is going to be the largest piece of your living room, make sure to keep it as beautiful and classy as possible. 
Before buying a sofa, just think about how much time you are going to spend on it. If you are someone who loves to watch movies the whole night, then go for the sofa with utmost comfort; otherwise, choose a good-looking sofa that will amaze your guests. 
Fill Floor with a Rug 
The next thing that you need to do is look for a rug for the floor. If you don't know the size, then go for a big rug that can completely cover the lower side of your furniture in the living room. 
Choose the best suitable designer according to the style of your living room, you can go for rugs with different shapes and designs. 
Lighting and Color Pallet 
Well, lighting and color pallets are two different elements for a living room but both indeed complement each other. You can not choose a bright shade with bright lighting, make sure to synchronize the color pallet with lighting. 
Lighting can be a tricky part; you can get advice from experts for this and give your living room ambient decor. 
The above-mentioned tips will give your living room wonderful decor. You can also go for wall arts, small furniture, and accessories to enhance the charm.