London is one of the most inspiring cities on the planet. As well as theatres that audiences flock to to watch the finest actors of a generation perform in, museums showcasing art and artefacts from around the world and innovative businesses devising new and exciting products to meet the world's ever increasing demand, it's also a mecca for people looking for the perfect shopping experience.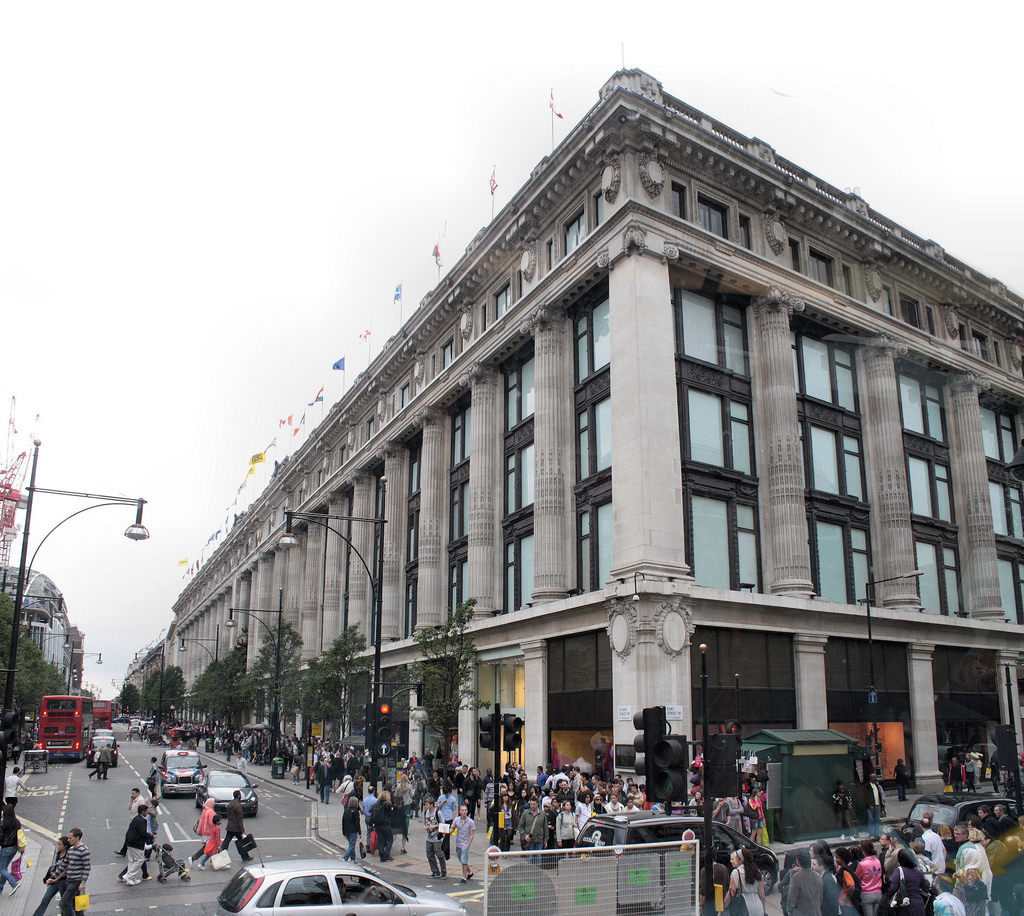 Successful brands in London have the financial resources to sculpt their branches in the image of their identity, using their stores to immerse customers in their story and products. As well as the canny use of retail architecture to optimise customer's experience and increase sales, the best shops and most unique boutiques are beautiful places that attract customers simply by virtue of their looks.
Today we're looking at some of London's most beautiful stores, as a guide for the tourist who's as interested in shopping as history!
Selfridges
One of the most iconic stores of the London retail landscape, Selfridges was the department store that broke the mould – founded by the American Harry Selfridge in the early 1900s, it brought the luxurious shopping of the grand Victorian department stores to a wider audience and paved the way for modern retail. Today it's still a byword for quality, with innovation driving everything they do.
A highlight of any visit is the Wonder Room – it's where Selfridges showcase the best of their brands. A recent redesign of part of their ground floor, it's ultramodern, with the watches and jewellery on display against a tastefully neutral, contemporary background.
Liberty
Flying the flag for traditional London department stores, Liberty is unmistakeable, with it's distinctive Tudor style exterior, and a focus on luxury and beauty products over it's 143 year history. It has a strong association with artists, with famous pre-Raphaelite painters shopping there, and collaborations with William Morris and Rossetti giving some artistic cachet to their designs.
You may not be ready for the immensity of the entrance hall, which harks back to Liberty's distinguished past with wood panelling and chandeliers even as it's used as a display space for their up to the minute fashion brands.
Burlington Arcade
If you're interested in really vintage shopping experience you mustn't miss out on Burlington Arcade. This covered, pedestrianised thoroughfare connects Piccadilly to Regent Street is a snapshot of the Victorian age. The arcade is patrolled by 'Burlington Beadles' in top hats and frock coats, and the arcade is lined with some of the finest, most exclusive shops in the capital offering rare jewellery, fashion and accessories.