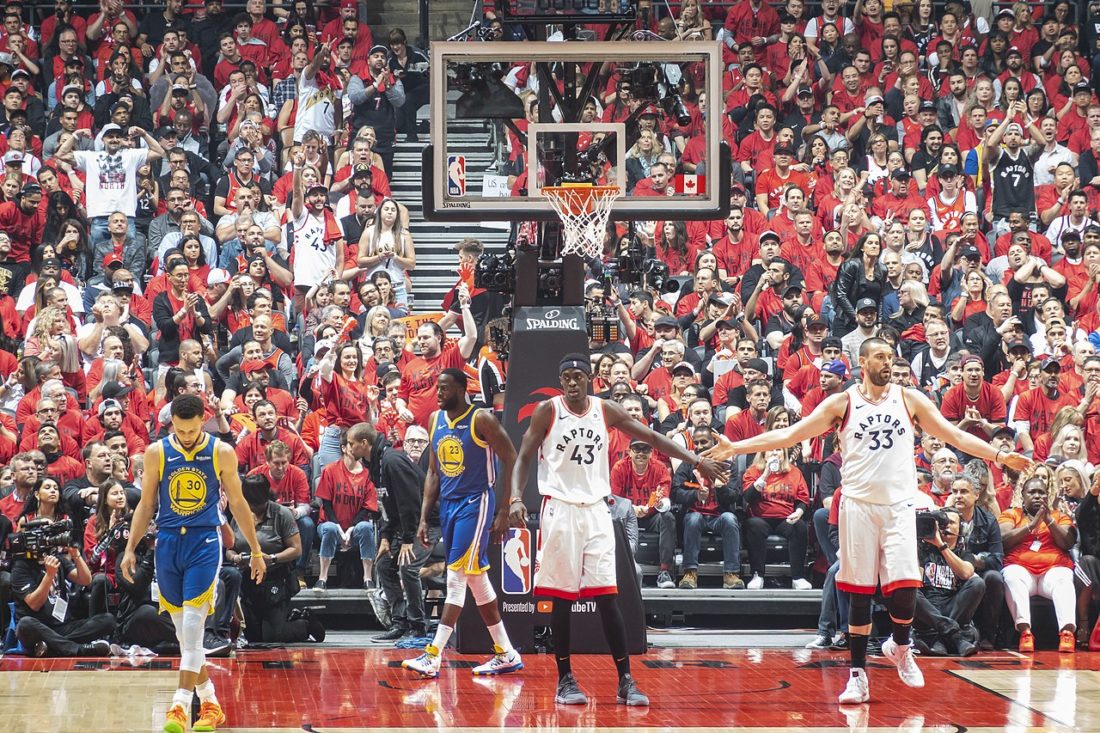 The NBA is one of the most popular professional US sports for betting, and it's continuously expanding its global reach. From early fall into the beginning of summer, the NBA offers non-stop action to follow and plenty of opportunities to cash-in if you can place your bets right. If you're new to online NBA betting, there are a few key things you'll need to know right off the bat. The following are the top five winning tips to remember when betting on the NBA.
Know the Story Behind the Numbers
While trends are useful indicators, they can send you down the wrong path if you neglect to consider the larger context behind the numbers. What's important is paying attention to the way points were scored. Simply knowing that a team scored 100 points in a previous game isn't the biggest indicator of a solid offense.
It's possible that the opposing team was resting its starters, or that they were playing shorthanded due to injuries or suspensions. These game-influencing factors aren't always considered but should be if you want to be a smart NBA bettor. Spend the time necessary looking at the full picture behind the numbers, as it's an investment in making successful basketball bets. Remember, detailed insights will help you achieve long-term financial gains.
Keep Your Eye Out for Injury Reports
As mentioned briefly above, player injuries can be a major influencing factor as to how a team's overall performance will go. An injury to a star player can drastically change the outcome in any sport, but it's especially damaging in basketball. We've seen injuries dominate playoffs and crush their team's championship dreams.
Consider the case of the Mavericks 2003 season, where they won 60 games, the most in franchise history up until that point. The Mav's star player, Dirk Nowitzki, who carried the team throughout the regular season and early playoffs, sprained his knee in Game 3, causing him to miss the rest of the playoffs. This resulted in the Mavericks missing their winning ring, too, when they lost the series in six games.
Keep an eye on the injury reports before laying down your bet. That way, your bottom line won't take a bigger hit than the guys on the injury list.
Hot Streaks and Cold Slumps
In football, we see teams in action only once a week. This isn't the case for the NBA, where teams play three, maybe four times in a week. What does this mean for bettors? It means that bettors should place a lot more weight into the current hot streaks and cold slumps. Unfortunately, not everyone can elevate their play at will, which is why it's important to stay watchful and look at which teams are lighting up the court, and which ones look cold as ice.
Don't forget to zone in on certain player's consistencies as well. If a player has been laying bricks over the past few games, it's a telling sign they're in a slump and how they might continue to play over the next couple of games.
Home Court Advantage
It's no secret that players prefer playing at home. Hometown crowds are cheering, the players feel their support, they know the court. According to a study conducted by ESPN, 61.2% of all NBA games have been won by the home team since 1975. This is especially true in the regular season, and the trend continues to carry over into the playoffs as well. Talk about home-court advantage.
Of the four major American sports, home-court advantage is the most impactful in the NBA. Studies have shown that referee bias and the psychological impact of playing at home are two of the biggest advantages of playing at home. In fact, a vocal crowd has been shown to impact the way referees call games, even. And while home teams don't always win, home-court advantage is a thing and it's something bettors should take into account when they're tempted to throw money down on a road team.
Record Your Results
You've heard of beginner's luck. Well, in the world of sports betting, it's an all too popular trend. A novice bettor makes a bet on a whim and cashes out the big bucks, but anyone can win a bet or two. Operating with this carefree mentality is dangerous if you want to achieve long term success.
Make a conscious effort to systematically record all your wagers. You can organize them in a spreadsheet, including the date, sportsbook, wager, odds, final score, and your profit or loss. Take a good, hard look at the numbers you see. What observations and insights jump out at you? Tracking your profitability over time provides you with invaluable data that can help you refine your betting strategies and inform future betting decisions.
Unlike other professional American sports, online NBA betting is a fun and fast-moving game. By putting these winning betting tips into play, you'll be able to enjoy the action while making a profit at the same time!