While we may be in the throes of coldest winter at the moment, if you're getting married this spring or summer, chances are you've been planning your wedding for a little while. While it may seem odd to compare a wedding to a funeral – for obvious reasons – it makes sense insofar as expenses go: a lot of the time the funeral or wedding organizers will throw in all sorts of expenses that are not necessary at all, taking advantage of the fact that most people do not spare any expenses in these matters.
If you completely give over control of your wedding to an omnipotent wedding planner, it may save you a headache, but at the same time you may end up incurring costs that could have been avoided for features that actually make your wedding worse. Here are three categories that you should personally be involved in to save money and make your wedding day more magical; after all, your big day should be as unique as you are!
Manage the Music:
While hiring a DJ can make things run a bit smoother, you're also trusting someone else's music taste. If you hire a sound technician to set everything up, you could always rely on a Spotify playlist or maybe hire a hip, tech-savvy friend to manage the list of tracks you want to hear on your big day. Maybe you want to hear lots of Justin Bieber; maybe you want to hear none. Music is a huge factor in setting the atmosphere and getting people dancing. Pro DJ's often cost a pretty penny, so consider some alternatives and make sure you're happy with the songs that are being played.
Outsource the Bar Service:
One way that people often get overcharged is by allowing the wedding venue to provide their own bar staff. Often the staff they provide come at a steep premium and do not necessarily bring charisma or flair to their work. You can rent a bar for your wedding from a third party company that specializes in personality, excellence and innovation; they will often charge less and bring an enthusiasm and speed to the job that you would not otherwise see. You can commission custom cocktails with cool names like "Ruby Red Sunset" and "Citrus Breeze" to add to the unique experience of your wedding. You can also put the money you save into something awesome, like a champagne pyramid!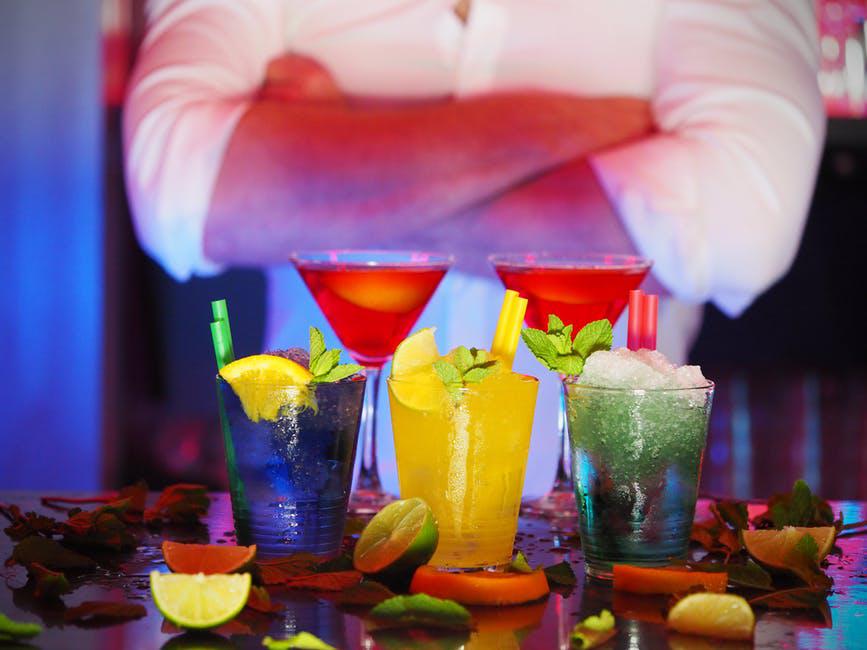 Find a Unique Venue:
Whether it's the family cottage you spent your summers at, a country barn – à la Hayloft – that's been converted into a venue or the artists' residence on the Toronto Island, there are so many cool venues aside from the usual suspects: traditional banquet halls, hotels and events centers. Again, big event centers often charge a premium; you have to book them way in advance and they often insist on using their own staff. If your parents or future in-laws are footing the bill and they really want a super traditional wedding, then maybe a conventional venue is unavoidable, but if you want a funky, colourful venue, you should explore your options, you might end up saving your folks some money!