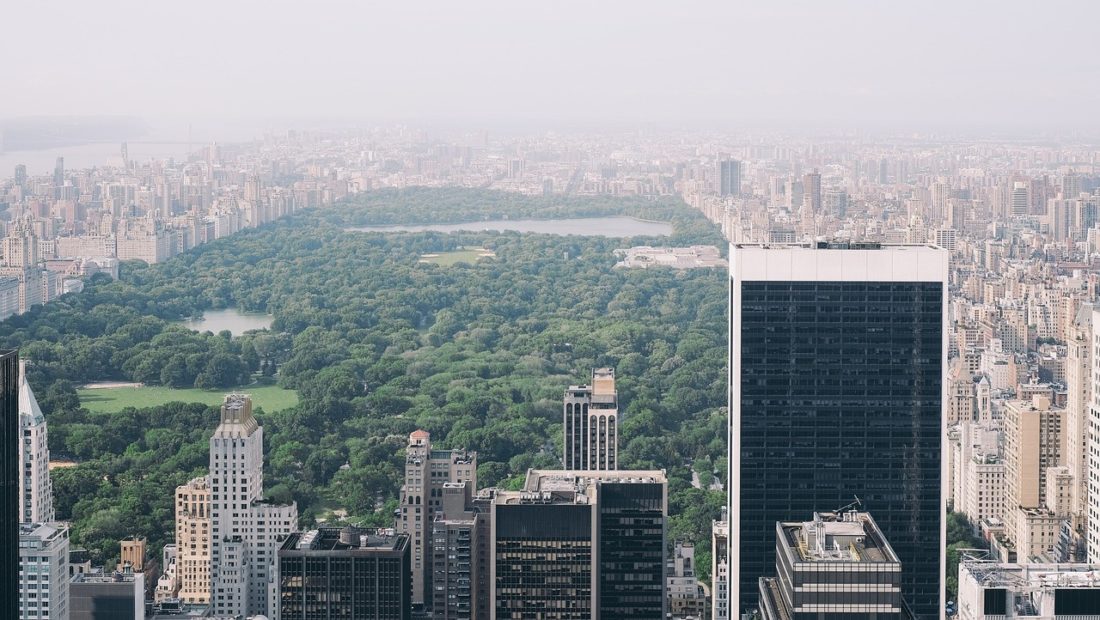 Central Park in New York City is perhaps one of the most iconic, well-recognized parks in the world. Spanning over 843 acres, the park is often featured in films, television shows, and endless must-see tourist destination lists.
You can easily spend an entire day touring the park, so keep that in mind when you buy multi-day NYC bus tour passes. What could one possibly spend a day doing in a park? Here are just a few of the hundreds of ways to while away your time.
Go to the Zoo
The Central Park Zoo is located near Fifth Avenue within the park walls. It features over 130 different creatures, including exotic, tropical animals and domestic delights. If you're in New York City during the summer or fall, your children can take part in the Central Park Zoo Quest, a scavenger hunt based on the contents of the park. There is also a 4D theater for a one-of-a-kind learning experience. Be sure to plan your trip around feeding times, so that you can see the penguins and sea lions at their best!
Visit the Obelisk
The obelisk– also known as Cleopatra's Needle– is a looming structure that was transported from its original home in Egypt to Manhattan in the 1800s. Cleopatra's Needle is almost 70 feet tall and made of red granite. The sides are covered with hieroglyphs which have been well maintained despite constant exposure to the weather.
Cleopatra's Needle isn't quite one-of-a-kind, with similar structures in London and Paris. Despite their namesake, the obelisks were built in Egypt centuries before Cleopatra was born.
Tour the Filming Locations
Make a list of areas you've seen in your favorite movies and television shows, then see what you can reenact in photos. This self-made scavenger hunt will take you to places like The Tavern on the Green, where you can recreate a scene from The Ghostbusters and grab some lunch. You will be able to walk along The Mall, which is the main promenade area viewed in countless films including the classic rom-com, When Harry Met Sally.
Relax on the Lake
Grab some paddles and hit the lake for an extra dose of physical activity while taking in the historic boat landing sites. Alternatively, take a romantic gondola ride with that special someone while you kick your feet up and relax. Rowboats and Gondolas can be rented through the Loeb Boathouse, where you can also grab a lovely meal, coffee, or alcoholic beverage. The lake is the second largest body of water in the park, and the largest naturally occurring water feature.
Take a Fitness Class
Naturally, a huge, outdoor attraction in an urban monolith would attract fitness enthusiasts and athletes from all walks of life. Start your day with a sunrise yoga session or join a 5k running group to see a portion of the park while getting in your cardio. Other class options include more involved core and high-intensity interval training (HIIT) classes. Be sure to check the schedule before heading out, as many activities are weather permitting.
Go for a Walk in the Woods
Central Park has three main woodland areas: The Hallett Nature Sanctuary, the Ramble, and North Woods. The Hallett Nature Sanctuary was closed to the public until the early 2000s, and now offers limited walking tours through what was once considered the park's best-kept secret. The Ramble's wild, maze-like trails span over 38 acres within the park and has become a bird watcher's dream destination. It also has a lot of historically significant connotations, if cultural education appeals to you.
If you get tired of touring, you can always stop by the Great Lawn for a picnic or one of the many playgrounds to give your children (and yourself) a break. Don't tarry for too long though; there's too much to see!