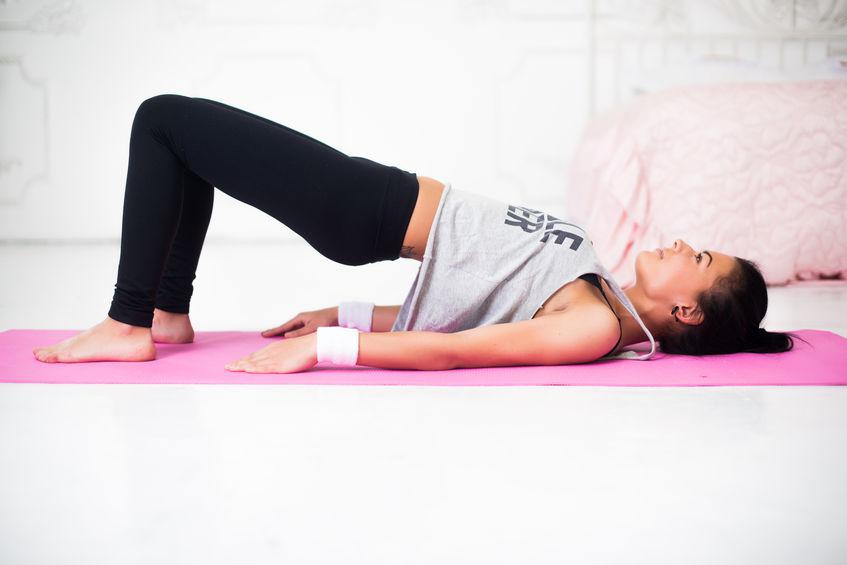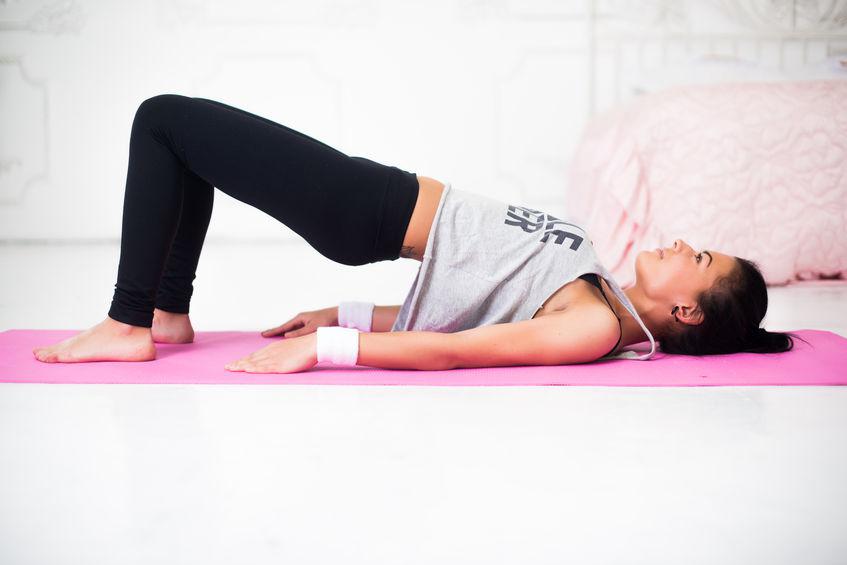 Exercise is the linchpin of a healthy body, but knowing which exercises to do in order to reduce back pain can be tricky. If you suffer from back pain already, you might have a good sense which exercises make your back feel worse, but it's a different challenge knowing which will make you feel better. Here are 4 terrific exercises that can help you reduce back pain, as well as a few to avoid.
Bridge Exercise
If you visit a chiropractor here in Toronto, or are simply out to learn about the latest back pain treatments, chances are you'll come across the bridge exercise. A favourite of chiropractors, the bridge exercise involves you lying on your back, knees bent and feet hip-width apart, and hands palm-down at your sides; you then engage your abdominal muscles and gluts, lifting your hips slowly, bringing one vertebrae at a time off the mat, until your knees, torso and abdomen form a diagonal line. Hold that for about five seconds and then slowly lower. Repeating this exercise about ten times a session is a great way of strengthening your core, gluts and lower back, while not irritating your back, and potentially causing more back pain.
Partial Crunches
This is a great exercise if you want to strengthen abdominal muscles without aggravating your spine. As with the last exercise, you're starting lying on your back, knees bent. This time have your hands behind your neck, and slowly raise your shoulders from the floor, engaging your abdominal muscles. Resist the urge to use your hands to pick your neck up – you may strain your neck, and potentially worsen your back pain. Avoid doing full sit ups, as they can be hard on your spine; partial crunches offer similar results with less risk of back pain.
Swimming
Generally speaking, aerobic exercises are good for you, and what makes swimming even better, for those looking to reduce (or at least not worsen) back pain is that it's very low impact. Of course, this one comes with a caveat: proper form must be used, and so training is essential. With proper form, swimming offers a non-weight-bearing environment for you to strengthen your muscles and core, preventing further back pain. If you're suffering from back pain, avoid doing aerobic exercises like running (on pavement, at least) that involve repetitive impact. It may dishearten some golf fanatics out there to learn that golf, with its constant twisting motions, can unfortunately be hard on your back as well.
Bird-dog
More than just a humorous image, bird-dog is a great exercise for those looking to stabilize their lower back without placing undue stress on the spine. Starting on your hands and knees (on a mat or some other soft surface), hands placed directly under the shoulders, knees under the hips, engage your abs. Lift one leg off the ground, followed by the opposite arm, holding in that position for about five seconds. As with the bridge exercise, a set of around five to ten is perfect.
As far as what to avoid, although the "knees to chest" stretch can feel better temporarily, doing this long term will often worsen back pain over time.
For more information on specific exercises and stretches, contact a Toronto chiropractor. When you go for a consultation, you can talk through your specific issues and create a regimen that will help alleviate pain and correct any underlying issues.