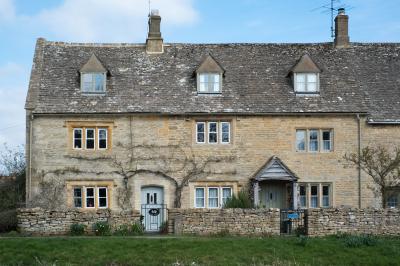 In the United Kingdom, social or public housing is offered to eligible applicants, allowing them to rent the property at a more affordable rate compared to regular rental rates in the market. The local council handles the processing of the application and they also determine which applicants are granted.
Council Housing Application
The requirements for the housing application vary in different places. As mentioned, it's the local council that handles this matter. They will be able to tell you the requirements to qualify for the housing in that area. Note that you don't have to live in that specific area to be considered for the council housing.
Most councils require applicants to be at least 18 years old, although others accept applications from 16-year old applicants. People who are homeless, those who live in a bad environment, and those who have health problems that may be aggravated by the place they live in have higher chances of being offered a housing tenancy.
You may or may not be given the chance to choose the house that you prefer. Moreover, you'll need to respond to the offer as soon as possible as this is usually just available for a short period. You will be put back on the waiting list if you do not accept the offer.
Right to Buy
The Right to Buy scheme allows qualified tenants of council housing to purchase their property for a discounted price. Requirements to qualify for this scheme also vary, but generally, you should be a secure tenant, the property must be your main or only house, and you must be a tenant for at least 3 years.
The maximum amount that you can save for this scheme for those who live in England is £78,600. London offers a different maximum discount price, which is £104,900. Various factors will determine how much you will get for the discount when you decide to purchase your council home. Some of them are your home's value, property type, and tenancy duration.
If you decide to purchase the property using the scheme, a right to buy mortgage can help you do this. Shop around for mortgage lenders that offer this. These lenders have varying rates, so it pays to do a comparison to find the lowest rate. Moreover, there are lenders that only lend a specific percentage of the property's open market value, so make sure that you find one that offers the amount that you need. Be sure that you can also repay the loan to avoid repossession of the property.
DISCLAIMER: AS A MORTGAGE IS SECURED AGAINST YOUR HOME OR PROPERTY, IT COULD BE REPOSSESSED IF YOU DO NOT KEEP UP THE MORTGAGE REPAYMENTS.