At least one per month I love to invite my friends over for what I like to call an old fashioned games night. When I was younger my family would always play games like this on a Saturday night and despite the advancement of technology and gaming, the ease with which we can watch movies and TV shows, I still like to play those old games that I used to. The whole thing started when my good friend Michael Volitich was at my house, and asked about my collection of board games, from that conversation, old school games night was born, and if you want to throw one too, here are the games that I'd recommend.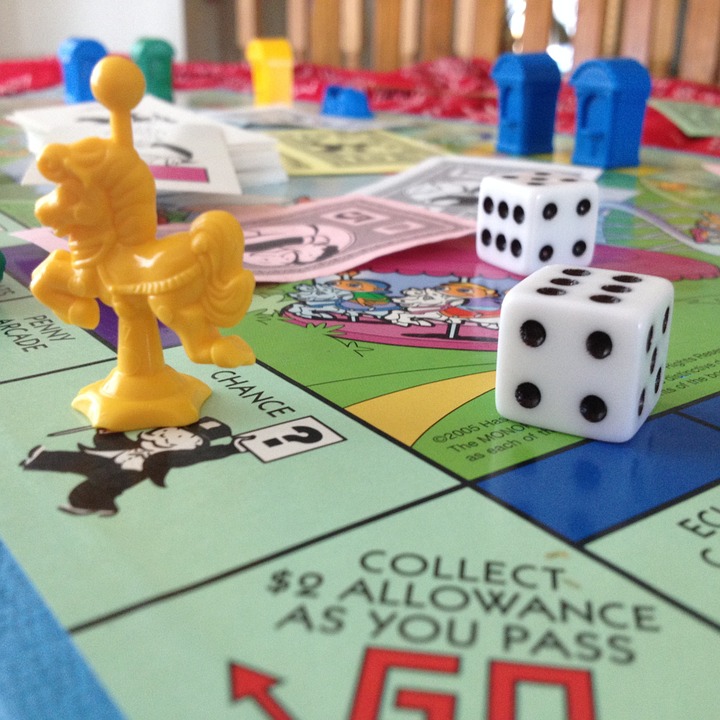 Card Games
A deck of cards has so many possibilities and this is a great way to start off your games night. You could play any number of games from whist to gin, rummy to poker, blackjack or even something a little more interesting like canasta. The internet is a great place to look for how to play a number of card games, and most of them are easy to learn.
Monopoly
If you do decide to get the monopoly board out, you should probably forget about playing any other game. A game of Monopoly can last a long time indeed, and in fact it is pretty difficult to completely lose. Start early as you will need at least 3 to 4 hours for a game.
Pictionary
Pictionary is a a little like charades, only you draw the item instead of acting it out. This is a brilliant and very funny game to play as not all of us are great artists. If there is some alcohol involved in the evening too then you can expect to find some wild and wonderful works of art as the players try to describe something using nothing more than drawn pictures.
Uno
Uno is a card game which uses its own deck of cards with various symbols and colors on them. The idea of the game is to get rid of all your hand, and the game can be fast paced and very funny, especially when you can stick it to the person next you by making them pick up cards.
Dominoes
A game that has been around for centuries, dominoes is an easy game to play that everyone can understand, or easily learn how to play.If you do plat dominoes, why not up the ante and play for a little bit of cash, nothing crazy, just something to make it more interesting.
Cluedo
If you have a small group of maybe 4-6 people, Cluedo is a brilliant game to play which will keep everyone guessing. The idea is to work out who killed who and where, and the game takes you through a number of clues and facts, which you need to put together in order to win.
Forget technology for a night, tell everyone to put their phones away and get the old school games out.