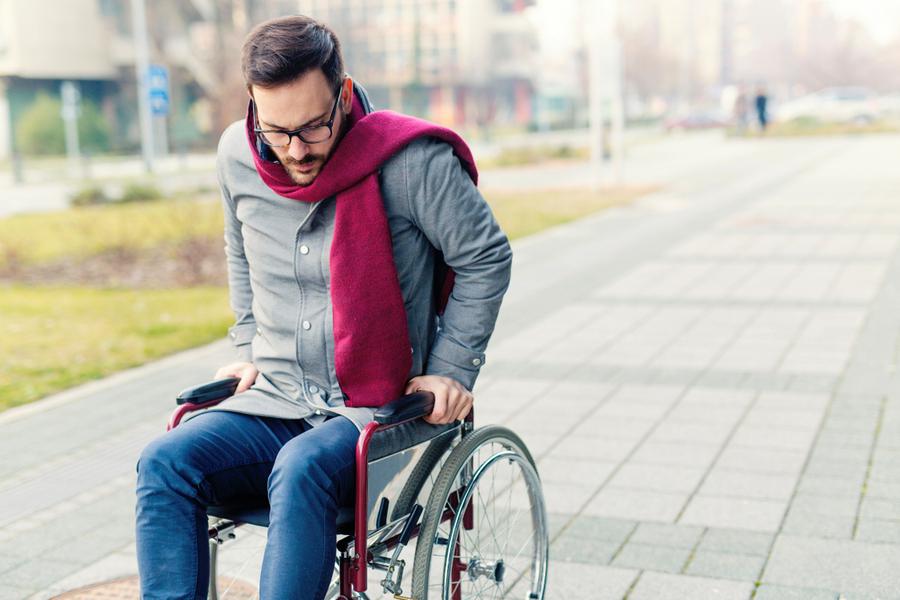 For many people, health risks worsen in the winter due to their increased vulnerability to the effects of changing temperatures on the body. People with long-term health conditions often suffer from chronic pain and chronic fatigue, which they have to manage all year round. The cold can make symptoms worse, including muscle stiffness and nerve pain, so it is important to prepare for this in winter. Here are some steps you can take if you have a chronic illness.
Adapt Your Environment
Sometimes, the symptoms of chronic illness mean that you might be resigned to staying in bed. If you are at home alone then getting up to prepare food and drinks might be difficult when this happens. Make sure that your essentials are in reach on a bedside table, such as your medications, painkillers, water, and snacks. Keep a stash of low-energy instant drinks and foods such as sachets of coffee, milk, soup, or noodles for times like this, so all you'll have to do is boil the kettle. If weakness or pain increases your risk of falling, you should install handrails in your home. If you use a wheelchair inside or outside, make sure that it is checked over and in good condition to deal with the weather, including electric wheelchairs.
Wear Warm Clothes
The best way to avoid chronic pain flare-ups caused by the cold is to keep your body as warm as possible at all times. This means layering up whether you are staying in or going outdoors. Thick socks and thermal underwear are essential, and never forget a hat, scarf, and gloves if you go outside. When you're indoors, utilise cosy slippers, pyjamas, and a dressing gown, as well as layers of blankets. Wearing fuzzy socks or sheepskin slippers is ideal for avoiding pain in the legs and feet. Having several layers means that you will be as warm as you want to be, because you can remove and add layers as you choose to adjust to temperature changes. You can wear leggings under trousers and shirts underneath jumpers.
Keep Your Home Cosy
If you are spending a lot of time in one room, you should always make sure that it is 18°C at the minimum, especially at night. Keep windows closed, and draw the curtains or blinds to keep the heat in. Make sure that your home central heating system is working. You could invest in a small portable heater or an electric blanket to use around your home. If you are out and about, always take some hand warmers or instant heat packs with you. These can be disposable or rechargeable small packs which automatically heat up and ease cramping in cold weather. You can even use them at home in a pinch if you need to warm up quickly. You should also stay active indoors if possible, such as cleaning or cooking or exercising.
Soothe Chronic Pain
When pain hits, the only thing you can do is try to ease it. Be gentle with yourself and your body and do whatever works to soothe your chronic pain. For some, this is using a hot water bottle or heating pad to apply to the painful area of the body. This should be done safely to avoid burns. Another way to relax the body and ease muscle pain is to soak in a hot bath with Epsom salts. Taking a warm bath before bed can also ease chronic fatigue by ensuring a more restful sleep. A more expensive option is to invest in a weighted blanket that can put pressure on your muscles, or a massager for the part of your body where you experience the most frequent pain. If part of the pain comes from tight dry skin, apply a moisturising lotion.