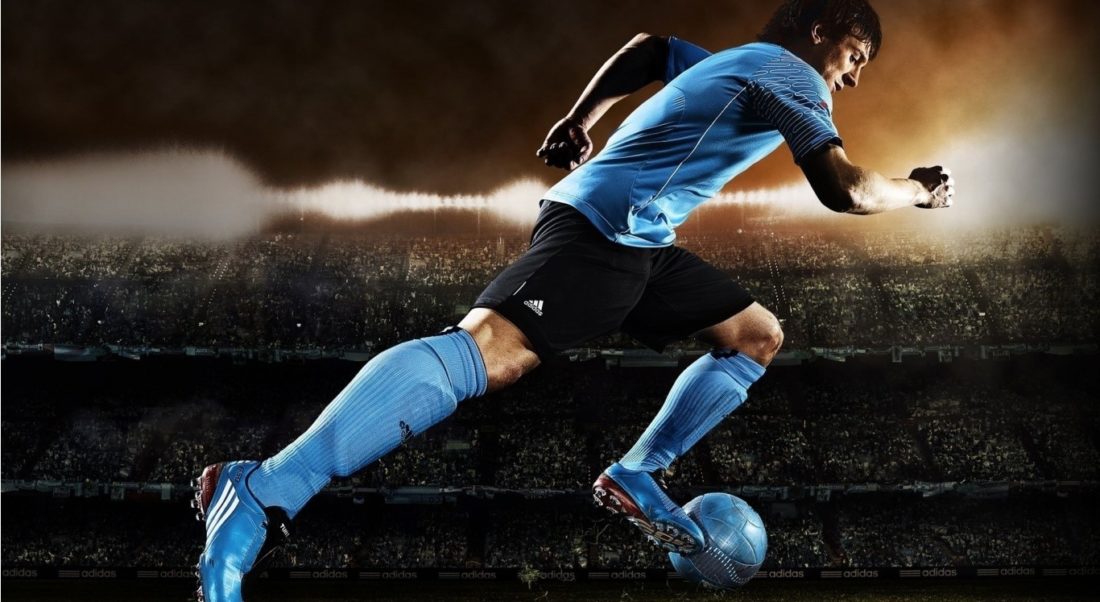 While the world of soccer is somewhat dominated by players from Central and South America now, the spiritual home of the game is undoubtedly Europe. The hugely popular game of football is now big business and it generates a lot of interest internationally, and not just on the field of play.
Top footballers and some retired players in Europe are celebrities, with ex-footballers David Beckham, Vinnie Jones and David Ginola having the status of popstars and movie actors.
In fact, European soccer is so huge it generates almost $30 billion in revenue each year.
Soccer vs. football: The difference
Say football to an American and he or she will picture gridiron, but outside of the U.S. the sport we know as soccer suddenly becomes 'football. In fact, only South Africa and Australia use the phrase soccer like we do. But, does it matter and is there any real difference between soccer and the European game of football?
In truth, apart from the name, American soccer and European football are the same sport. Though governed by different bodies, the rules and regulations are much the same. It's one of the reasons that MLS (Major League Soccer) can attract so many European footballers. If the games weren't identical, players like David Villa (Spain), Ashley Cole (England) and Roland Lamah (Belgium) couldn't transition to play in American teams.
European Leagues
Pretty much every European country has its own domestic football league with some achieving international renown. There is also an overarching division being played by the best teams across Europe; The Champions League.
With just 32 teams reaching this prestigious tournament, it is the acid test of how successful any European club is by how many times it reaches the event, let alone wins it.
Three main leagues have achieved an international following outside their home nations; the English Premier League, Bundesliga and La Liga.
English Premier League
One of the most watched football leagues in the world, the English Premier League (EPL) includes teams like Chelsea, Manchester United and Arsenal. Just as popular outside the United Kingdom, the league is one of the country's best known brands.
The clubs in the EPL contribute around $4.6 billion to the annual GDP of the UK with around $3.2 billion being paid in taxes.
Considered by many as the ultimate football league in Europe, the teams run a closely contested season making it popular with those regularly using sports betting sites to lay wagers.
Furthermore, for those of us who aren't massively into betting but still enjoy predicting the football, a good alternative is Sky Super 6. This is a free game offered by Sky Bet that gives punters a chance to win large sums of money simply by guessing the correct scores on matches. To ensure you're ahead of other punters it's worth checking out Footy Accumulators Sky Super 6 page every week for their opinions of how each match is going to go.
Bundesliga
The German equivalent of the Premier League, the Bundesliga employs more than 31,000 people generating around $600 million in taxes.
The league is an exciting one, with plenty of goals being scored over the season by the players in the big name clubs. Borussia Dortmund and Bayern Munich are the top sides with 88 domestic and international titles between them.
La Liga
Spain's La Liga might be dominated by two famous clubs (Barcelona and Real Madrid) but the season is usually a competitive one for the rest of the league. With the occasional surprise thrown in, La Liga attracts a high level of interest particularly from bookmakers.
Europeans and Football
The European attitude to football is probably best summed up in a quote made famous by ex-Liverpool FC manager, Bill Shankly, when he said: "Some people think football is a matter of life and death. I assure you, it's much more serious than that."
While some might disagree, there is no arguing that soccer (sorry, football) is a significant part of European culture.