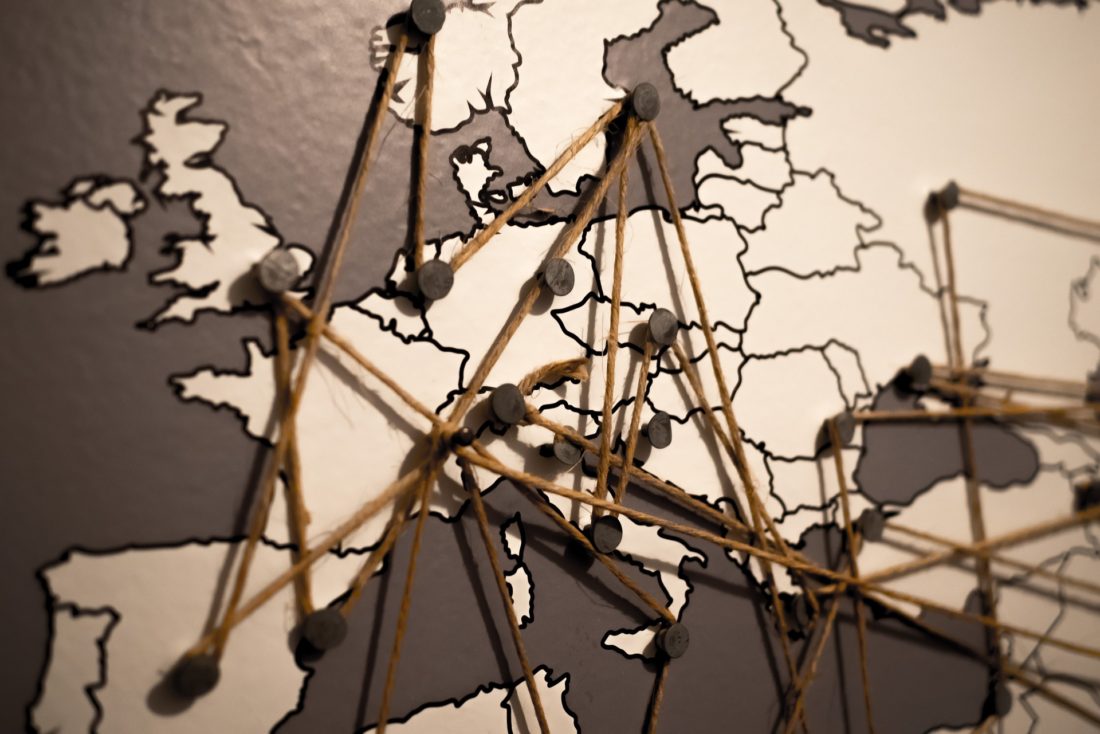 It's summer – and that probably means you're starting to think about vacation plans, if you haven't done so forever. Because we're now living in the age of low-cost airfares, the world has never seemed so open and accessible – and yet we tend to repeatedly visit the same locations over and over again instead of trying something new. Many surveys suggest that we repeat the same vacation with every passing year instead of seeking new horizons. If this sounds like you – stop it! There's a whole world of things to see out there, and you owe it to yourself to visit it.
Perhaps one of the reasons we choose to repeat vacations is because it's easy. We already roughly know what it's going to cost, and we know what to expect when we get there. That means less time arguing over which destination to go to, how much to spend, and what local customs we may or may not have to observe while we're there. In doing so, though, we miss out on the joy of finding out. Your favorite vacation destination was new to you once, but now you love it. By not going elsewhere, you're not giving yourself the chance to fall in love with a new place again.
We know that with so much choice, it can be a little difficult to know where to start looking, but we're here to help. In our informed opinion as experienced travelers, here are the five countries around the world you have to see while you're still young and fit enough to make the trip!
Greece
Greece would have been a borderline inclusion for this list if it wasn't for the current economic conditions there, but it may be that we'd ultimately have decided to include it anyway. Greece boasts some of the most beautiful beaches and coastlines you'll find anywhere in the world. It has something to offer to everybody, whether you're an amateur historian with a thirst for tales of the old world, or you just want to sit in the sun at a beach restaurant enjoying incredible food.
If you want to go and see history up close and in person, you have Delphi and Athens to go and see, where you'll find the famous Parthenon. The legends of Greek myth loom large here, with museums bringing history to life all around you. If your ideal vacation is a paradise island, though, you won't find much better than Corfu or Santorini. When the sun sets over the Aegan, and the light catches the whitewashed stone and the blue rooftops, you'll wonder whether you've walked into a scene from a fairy tale. Best of all, as the economy is still recovering from its recent troubles, it's cheap!
Australia
There's a reason many people don't consider Australia when they're booking a vacation; it's too far away. Australia is a mass of land separated by a gulf of sea from anywhere else in the world, and flying from a Western location is a full day of travel. That's before you factor in the jet lag from the significant time difference, too! They say that nothing good ever comes easily, though, and for those with the courage to put themselves through the journey, Australia is a once-in-a-lifetime vacation like no other.
The landscape of Australia is vast, but scarcely popular. You could easily get lost in the enormous deserts, but with a carefully planned route you can take in dramatic islands and perfect beaches within a small number of hours. As it's cold in Australia when it's warm in the US, it's a great candidate for a sunny Christmas trip, or a skiing vacation in July! Whatever you do, make sure you see the Great Barrier Reef. It looks like nothing else on Earth.
Egypt
The Pyramids. The Valley of the Kings. Sharm El-Sheikh. Egypt has so much to offer tourists, and so much vital human history that you could almost look upon it as the cradle of civilization. The myths and stories of Ancient Egypt have given birth to a thousand TV shows, Hollywood productions, and video games. Check out any reputable mobile slots websites, and you'll find a whole series of slots on mobile which draw their inspiration from the landscape and legends of Egypt, which tells you how much interest there is in the topic around the world. Perhaps the slots players are all trying to make enough money to come here!
Egypt, like Greece, isn't as expensive as you expect it to be. The country is highly dependant on tourism to sustain its economy, so ensures that prices are competitive and tour guides are excellent. Package vacation deals should allow you a day or two in Cairo, a cruise down the Nile, and a tour of the colorful and hectic market towns. If you'd rather stay away from the hustle and bustle, Sharm El-Sheikh offers five-star accommodation, beaches, and pools.
Japan
With a unique culture, an unorthodox approach to building, and a love of modern technology, walking into the middle of Tokyo in Japan can feel like you've somehow wandered off the edge of our world and landed somewhere completely different. The Land Of The Rising Sun has been creeping up the list of favorite vacation destinations for many years now, and ought to be close to the top of your list.
Virtually everything you look at in Japan is a photo opportunity; the ornate temples of centuries ago are still standing strong, as if they were built yesterday. Young people walk around the streets in full cosplay as if every day were Comic-Con. The plant life is incredible; Japan isn't far from having its own biosphere. We haven't even mentioned the food yet – but we really should! Japanese cuisine is popular all over the world, but it tastes a little better when you're getting the real thing in the country that came up with the recipe.
Italy
Maybe we've ended up on Italy because we've just mentioned food – or maybe we've ended up on it because it's one of the most elegant, romantic, and sophisticated countries in the world. Food isn't just a prominent feature of Italy; it's embedded in the culture, and it's a way of life. Families are united by food. Wine producers are looked upon as magicians. Italy is a country of love, and of religion, and of art. It feels like several different places all fused into one.
Everybody should visit Italy at least once – and by 'Italy' we don't just mean Rome. Start there by all means, but that's only a single facet of what the country has to offer. Your Italian experience is incomplete without taking the time to appreciate the culture of Florence, or the watery streets of Venice. Top it all off by eating and drinking in Tuscany with a view of the snowy mountains, and you'll be in heaven!