Last month I was traveling with my buddy Gregory Lindae from Atlanta to London, we decided to connect in Amsterdam in order to bring the cost of the flight down and that included a 5 hour layover in Amsterdam. I have to be honest, the airport at Amsterdam is very nice, incredibly comfortable and with plenty of places to relax. My buddy travels much more than I do and he suggested that we pay for airport lounge access during our layover. At first I wasn't sure about paying the 45 Euros that it would cost for the lounge, but after some persuasion, I dived in. As it turned out, this was a great decision and well worth the money. I will definitely be using these lounges again, and here is why.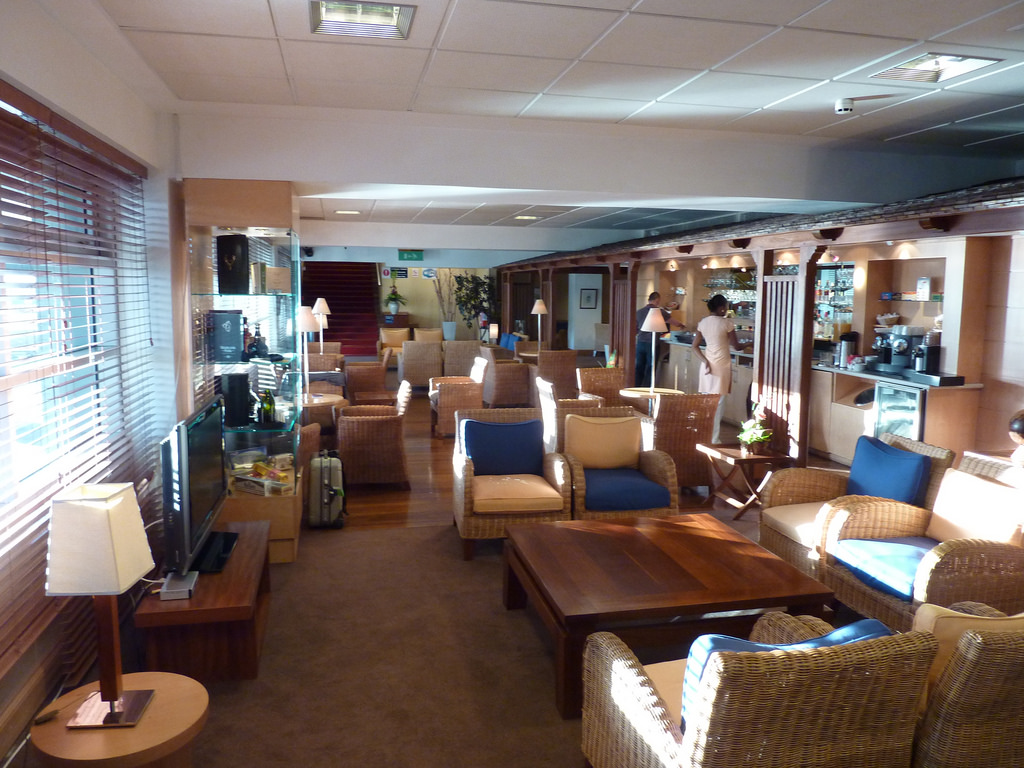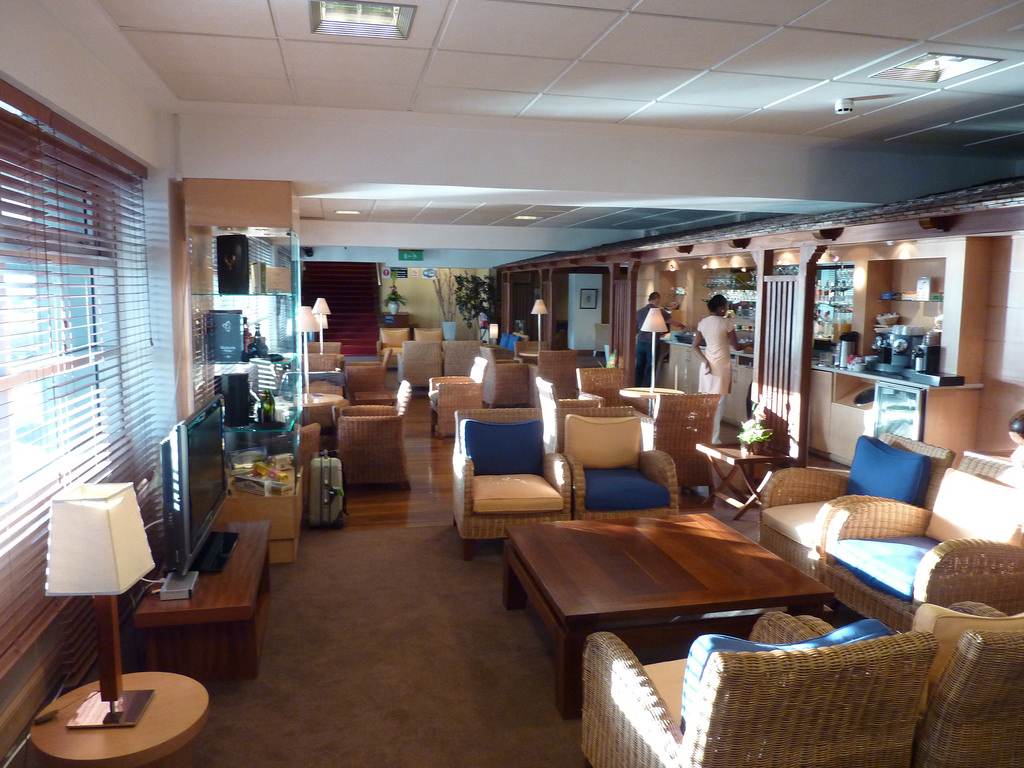 Wifi and Work Space
I wanted to use my 5 hour layover to get some work done and as you know, most airports limit you when it comes to how long you can use their wifi for, plus the speed is pretty slow. Thankfully in the lounge  the wifi is unlimited and offers much higher speed than the rest of the airport. I often have a problem finding somewhere quiet and comfortable to work when I am in airports and so I was very happy to see a business center in the ling with desks, comfortable chairs, and most importantly, silence.
Food and Drinks
In the lounge they have complimentary food and drink for the duration of you time there, and it was here that I realized why the 45 Euro outlay was so worth it. Even a coffee in the airport will set you back $3, a glass of wine or a beer will set you back even more, in the lounge however, all of that is covered with your entry price. The same goes for food, airports are notorious for charging well over the odds for even the basic of foods and here in the lounge there are plenty of food options for you. During the 5 hours I had plenty of snacks such as crisps and nuts, there was pastries, ham, cheese and olives too to snack on and they also had an option for a larger meal such as chill con carne. I probably wouldn't have quite spent 45 Euros on food and drink had I not entered the lounge, but I wouldn't have been far off.
Peace and Quiet
Airports can be busy and noisy places so to be able to get away from all of that and wait for your flight in peace was a real luxury. i can honestly say that relaxing in the lounge whilst waiting for the flight was a truly relaxing experience and it meant that when I finally boarded the plane, I was refreshed and ready for the final leg of the journey.
I would absolutely recommend that the next time you fly, you opt to wait in an airport lounge.