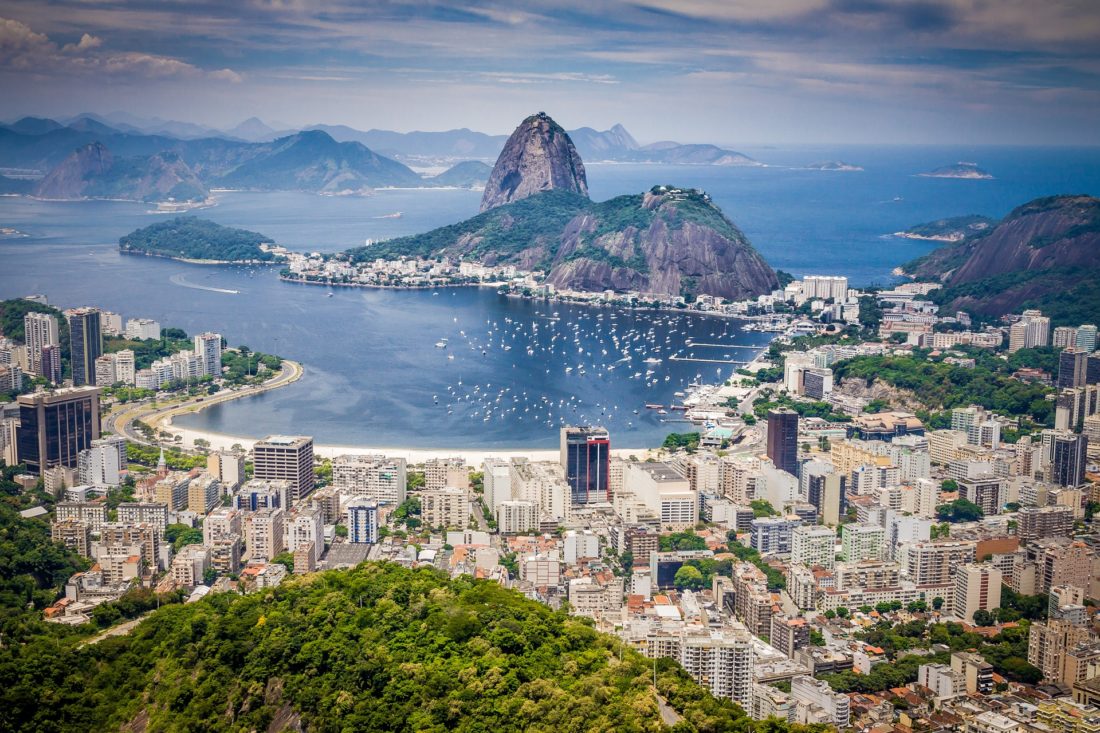 Rio de Janeiro, Brazil's most popular destination for vacations, has the most spectacular beaches in the world, mixing beautiful sights, perfect spots for water sports, parties, and people from all over the world relaxing in the sands of Rio.
However, even the beauty of Rio de Janeiro can be overwhelming and potentially risky if you're not prepared.
There are vast crowds everywhere you go, thousands of places to visit, and a couple of rough areas that could be dangerous to visit unguided. That's why you should do your research on Rio de Janeiro and hire a trained guide to take you to the best places and avoid the tough spots.
In this article, you'll find some advice on which beaches to visit and some tips to have the best time in Rio.
General Advice When Visiting the Beaches
The beaches of Rio de Janeiro are known for how crowded they get, even in the least known beaches, you'll probably have a hard time finding a spot to lay down in the sand and set your stuff.
However, this means you'll find dozens of options for entertainment on the each beach you visit, from tourists and locals looking to party, to food kiosks and watersports instructors.
Speaking of food, you'll be surprised by the vast selection of food available on the beaches, from simple snacks to unique dishes of the highest quality. Although it may seem odd to indulge in exotic food in the middle of a beach, some of these dishes are quite sought by locals for its impressive quality.
Like all beaches, staying hydrated and wearing plenty of sunblock is essential to staying healthy. The last thing you want on holiday in Rio is having to spend the rest of your trip stuck in the hotel due to a severe sunburn.
If you're worried about the sun and would like to bring an umbrella, you can rest assured that all beaches in Rio have rental services with sets of chairs and large umbrellas that you can use for your day at the beach.
Finally, and most important, Rio de Janeiro has a strict policy on trash and officers will give you a severe fine if they spot you leaving garbage in the beach, so make sure you pack all of your stuff and don't leave a trace, this way you ensure other tourists can enjoy the beautiful beach just like you did.
Staying Safe in Rio With a Tour Guide
Touring Rio de Janeiro requires a proper guide that can take you to the best spots safely and comfortably. Although there are dozens of fantastic places to visit, you should always be cautious about where you're going and who's taking you to your destination.
There are several reputable guides in Rio de Janeiro, and you might want to take a look at some options to find someone who shares your preferences and can take you to the places you wish to visit in this marvelous city.
Best Beaches of Rio de Janeiro
There are dozens of excellent beaches in Rio for you to enjoy, each one offering different opportunities and options travelers.
Ipanema: this might be the most popular beach in all of Rio de Janeiro, contending only with Copacabana for the number one spot. Perfect white sand, a large crowd of tourists and locals partying day and night, hundreds of kiosks and stalls offering food, drinks, and souvenirs, and one of the best sunsets in all of Rio de Janeiro.
Copacabana: Like Ipanema, this beach is all about parties and celebrations. Live music, events, and large crowds distinguish this beach from the rest in Rio. Moreover, luxurious hotels, resorts, and restaurants are found through the beach for you to indulge.
Praia Vermelha: If you're looking for a less crowded location with equally beautiful sights, then Vermelha beach is a perfect choice. Between the mountains and the ocean, this beach is excellent for families who wish to enjoy nature and a pleasant trip to the beach.
Barra Da Tijuca: For those seeking to enjoy water sports in a relaxed manner, Barra da Tijuca provides the best experience in Rio. It's the longest beach in all of Rio de Janeiro, and it can also be reasonably quiet during the workweek.
Praia da Barra: On the other hand, if you want to go all out on water sports and meet hundreds of locals practicing kite surf and traditional surf, then Praia da Barra is the best choice. Be careful with bathing in this area as the current can be strong for newcomers, and it's mostly recommended for experienced people and surf enthusiasts.
Enjoy the Experience of Rio's Beaches
Rio de Janeiro is a fantastic location filled with excitement and luxury. From the high-end hotels and resorts, the beautiful, long white-sand beaches, to the impressive sights from the Christ the Redeemer monument, Rio is the perfect spot for a unique holiday with hundreds of options for entertainment.
Whether you're traveling with your family or going alone, make sure you hire an experienced and friendly guide to help you tour Rio de Janeiro in a fun, safe, and relaxed way.