It is hard to visit the state of California without falling head over heels in love with it. With its year-round pleasant climate, stunning coastline and fascinating centres of culture, most people who go end up wishing that they could stay for much longer. But while these three factors are a massive pull, it is often said that the best thing about the Golden State is the fantastic abundance of national and state parks that it contains.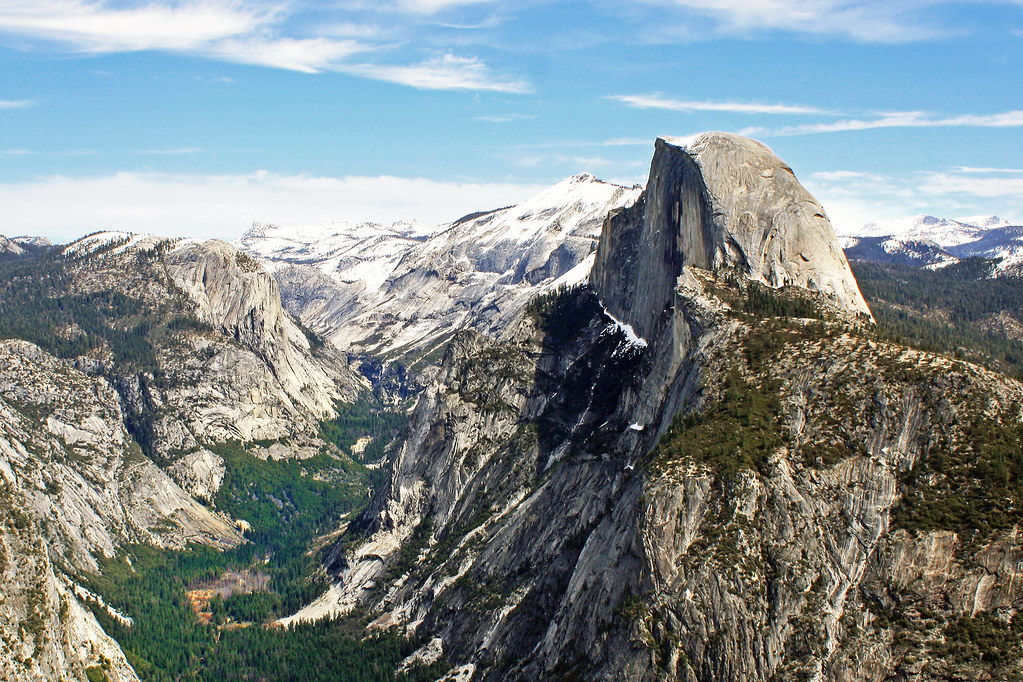 California is a state with a huge variety of landscapes and ecosystems. From the arid deserts of the south to the lushy forested peaks of the central and northern regions, there truly is something for everyone. Situated all across the state, California's national and state parks are all vastly different from one another. What follows is a list of the best and most popular ones.
Yosemite National Park
Yosemite is a world-famous hiking and climbing spot that attracts an enormous number of visitors every year. The park is characterised by the juxtaposition between the rolling meadows, lush pine forests and slow-moving rivers and the looming sheer cliff faces that are enough to make even the most experienced mountaineer's head spin. The renowned John Muir Trail passes straight through it and takes anyone brave enough to have a go at it past some of the most stunning scenery that you will find anywhere in the world. 
Death Valley National Park
Death Valley perhaps takes its name from the roasting hot temperatures that have been recorded there. It currently holds the record for the hottest place in the world (56.7 degrees in the summer of 1913!), but do not let that put you off from visiting. The otherworldly desert moonscape and the blue mountains in the distance make for some amazing photos!
Redwood National Park
Redwood National Park is named for the high number of giant redwood trees. As the tallest trees found anywhere on the planet, redwoods inspire a deep sense of wonder at the power of nature in anyone who beholds them for the first time. Aside from the flora and fauna, the park is full of pristine river-ways and prairies that make it a great place for a wander.
Joshua Tree National Park
Joshua Tree National Park has sparked the imaginations of artists and nature-lovers for literally hundreds of years. It is home to rugged mountain ranges, huge boulders, arid desert scrublands and, of course, the bizarre-looking Joshua trees. If you love peace, serenity and sunsets that look like they have been painted by an artist on psychedelics, Joshua National Park is a fantastic place to visit. Just bring sunscreen as it can get devilishly hot.
Sequoia and Kings Canyon National Parks
Sequoia and Kings Canyon are technically two separate parks, but they are in fact so close to one another that they operate as one single entity, meaning that you only have to pay one entrance fee to visit both. The parks themselves are covered with dense sequoia forests, raging rivers and towering snowy peaks. These features contribute to a vast wilderness full of wildlife which is enough to get the imagination racing with thoughts of how the US looked before Europeans arrived on these shores.
Pinnacles National Park
Pinnacles National Park is the newest addition to the protected areas list in California. The park takes its name from the craggy rock formations that pepper the lush meadows out of which they grow like fingers bursting through the earth's crust. In summer, the park erupts in bounteous blooms of wildflowers of every description, leaving the unassuming visitor with the impression that they have stumbled upon a true piece of paradise. The park makes a great place to camp, and the extremely low levels of light pollution mean that the stars and galaxies are visible here like they are almost nowhere else.
The fantastic abundance of incredible landscapes in California is captured well by its many national and state parks. Many of these parks attract hundreds of thousands of visitors from all over North America and beyond every year. 
If you would like to visit any of California's majestic national parks, the best thing to do is plan out the trip thoroughly in advance. Remember that if you are coming from Europe, you will need to obtain an ESTA visa before you fly in. If you are not sure how the scheme works, check out this helpful ESTA visa guide which will take you through the application process step by step.