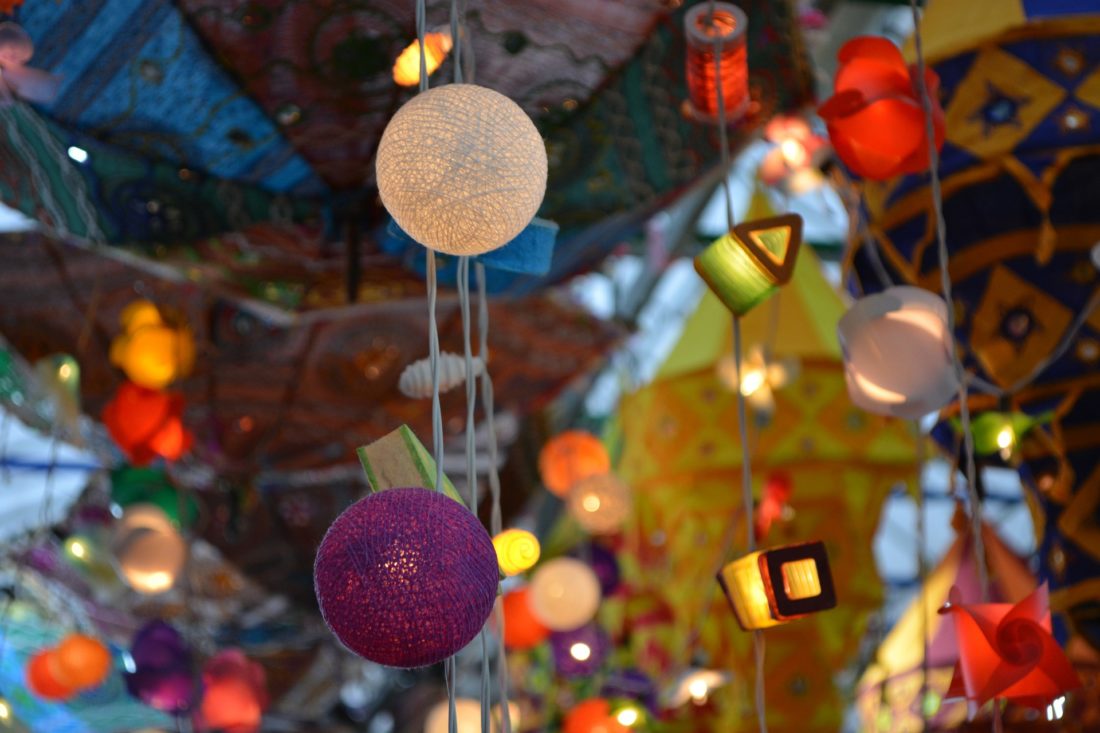 Homes lit with candles and diyas, perfumed incense swooshing in the homes, sweets & snacks cooking in the kitchen and glittery dresses swinging from the shoulders; Diwali is much more than a festival or special occasion. Thousands of years ago, Diwali was the gift of light winning over darkness gifted from Lord Rama to her beloved wife Sita as well as the entire kingdom of Ayodhya. In the same vein, gift giving continues to be a celebrated tradition on the occasion of Diwali.
However, not many people actually know about the roots of this Diwali's gift giving culture. If you too are curious to know why people exchange gifts on Diwali and what are the origins of this tradition, read the points below.  
Remembering the Victory of Light Over Darkness
No matter how strong the power of evil might be, in the end, light wins over the darkness. This is the message that many battles in ancient and mythological tales symbolize. The festival of Diwali holds a strong religious and spiritual significance. Take Ramayana, for instance. Lord Rama battled the evil force to rescue his queen Sita and return to their homeland. Take Mahabharata. In this tale, the Pandavas too return to their homeland after gaining victory with their truth. Another interesting tale is the tale of Samundra Manthan. In this tale, Lord Vishnu defeated the demons and preserved the treasure of ocean. Lord Krishna freed many princesses from the imprisonment of a demon named Narakasura. There are hundreds of tales like these, which signify how Diwali is a metaphor of victory of truth over ignorance. Hence, celebrating this auspicious occasion also reminds and wires our brains more strongly to our goodness, truth, devotion and character.
Celebrating the Beginning of a New Season
In cities, not many people know that the season of Diwali is also the beginning of a new harvest season. This means, the farmers in villages celebrate the reward of their hard work with bountiful of crops and trade with merchants. For businessmen too, this season is marked by a new business year with lots of sales, arrival of fresh goods and plenty of gifts. This is one of the reasons people celebrate this day with new clothes, sweets and snacks. Women in households usually cook special dishes and snacks to celebrate the Diwali dinner, to prepare the offerings for Lakshmi puja and to welcome the guests too. On this sparkling day of the year, you'll find Indian homes fuming with aromas of ladoos, barfis, samosas, kachoris, pudis, and pakodas; and platters decorated with cashew nuts, pinenuts, wafers and cookies. In gift exchange too, many people prefer gifting gift hampers of namkeens, sweets and juices. Many corporates gift their employees with packs of cookies, biscuits, chocolates or sweets. Kids, while visiting neighbours with their parents are gifted with chocolates and crackers as return gifts. Such a lovely gesture to strengthen the bonds of relationships!
Reconnection & Get-togethers
From candles to chocolates, from linen to crockery; people exchange gifts not just for maintaining the culture of gift giving but also to re-connect with relations and friendships which they aren't able to do in regular days of hectic lifestyles. The auspicious and joyous occasion of Diwali acts as an excuse for family members, cousins and friends to re-connect and meet each other. Gifting plays a significant role in rekindling the closure that you might not have during remaining days of the busy year. The younger members of the family, who live separated from their elders or grandparents visit them to take their blessings. They in turn, endow them with return gifts of sweets, silver coins or cash. In case of newly married couples, brides receive gifts of jewellery from the elder ones in the family. Even at the India-Pakistan border, many soldiers extend a hand of friendship to Pakistan endowing them with gifts of Indian sweets, which is further reciprocated with boxes of Pakistan sweets.
Celebrating a Medley of Festival Days
Homes are whitewashed. Colourful rangolis are created. Upholstery is renovated. Cupboards are dusted and polished. Linen and gift items stocked in the storage usually come out. After all, the holiday season of Diwali is not just for celebrating the sole occasion of Diwali. Rather, it is a five-day festival coinciding with other important occasions in a row. For example, Bhai Dooj, a festival in which a sister wraps a band on the wrist of her brother as a symbol of brother-sister relationship. Similarly, a newly married couple is invited to the bride's family house for a festive meal and exchange of gifts. All in all, Diwali comes with a symphony package of strengthening many relationship bonds and gifts, of course, play one of the most important roles in this!
So, how do you celebrate Diwali with your family, friends and social connections? What kinds of gifts do you exchange?