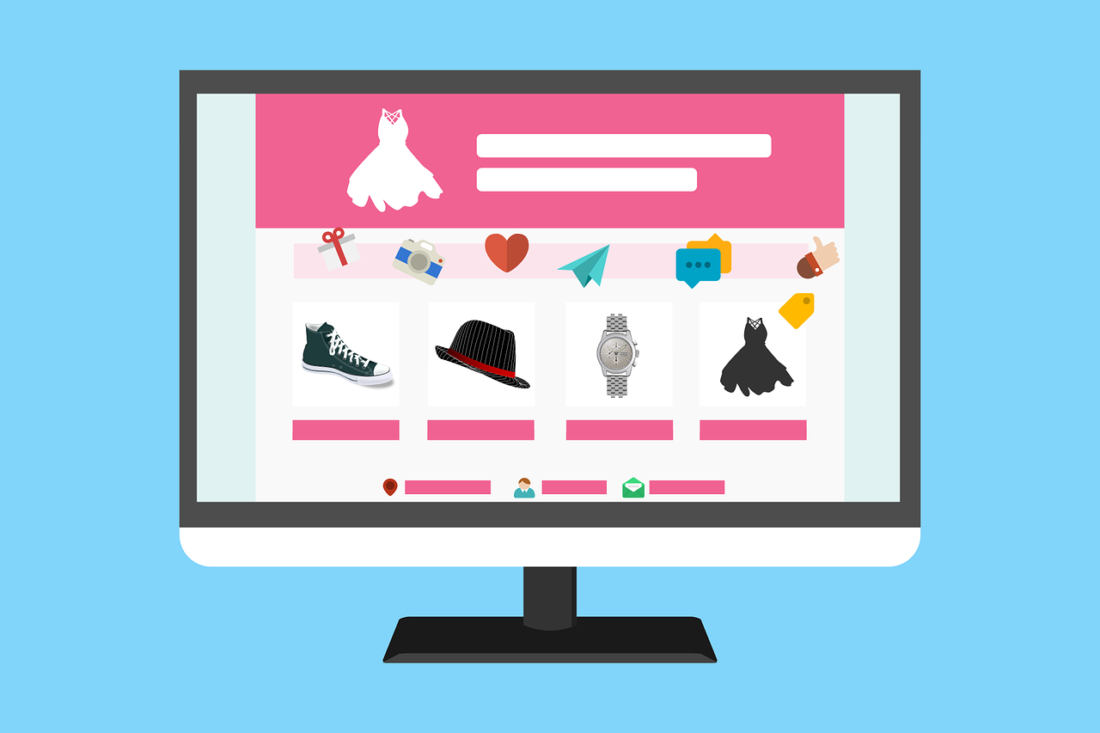 Recent research has shown that 61.38% of all shoppers now prefer to shop online rather than get their products at the store(38.62%). It is believed that with time, the percentage will only increase.
Therefore, as a business owner, it is important to establish an excellent online presence and invest greatly in e-commerce. E-commerce or electronic commerce is a business strategy that lets businesses or people buy and sell their products or services over the internet.
In order to excel at e-commerce, it is necessary to obtain knowledge about key strategies and methods that allow it to work efficiently. That's why we'll be examining some e-commerce strategies that can work in this era.
Try out Google Shopping Ads for Size
The Google Shopping ad platform is a popular and beloved technique for several online shops. The platform places relevant products directly before consumers while they shop online, i.e. it puts your products at the top of the search results for Google. That way, when they look for a Google keyword, these products are the first thing a buyer can view. In addition, the product page will be promptly accessed by any visitor who clicks on the ad.
Research shows that 29% of shoppers spend 1-2 hours researching the products they're interested in, while another 28% spend 2-4 hours doing research. The google ad platform will make it easier for them to come across your product during their research.
Make Full Use of Social Media Platforms
If you have a quite strong presence with a core audience on social networks, it's time to build on that. Build up your posting frequency and spend a bit more time building great visual material and inviting short videos. Increasing the involvement of your followers raises the potential for your brand recognition. However, if your social media presence isn't strong, you might want to get started on that, immediately. Make sure that you have a presence and spend your energy on the channels that correlate with your target audience.
For many internet retailers, social media platforms (Instagram, Facebook, Pinterest) are big markets where they get a lot of trading done.
Prioritize Customer Satisfaction
Right now, customer experience is a critical issue. As the e-commerce industry continues to develop, the rate at which customer expectations are met can distinguish brands from themselves. Is shopping on your site fun? Do buyers get rapid answers to their questions?
These are the basic expectations of customers today. Three out of four customers anticipate a response from customer care in as quickly as 5 minutes.
SEO Implementation is a Must
SEO is one of the important things for an online business to grow to its maximum potential. You want to ensure that your material employs language that your customers can use while looking and answering queries about connected products.
Also crucial are meta tags. Title tags like search engine headlines help the search engine find out about each page. You should have a unique title tag on each page of your website. A short summary of each page is a meta-descriptor. When your site is displayed on a results page for a search engine, users will first see your title tag and meta description.
Every Good Buyer Deserves a Reward
If you don't currently have a Loyalty program, it's time to develop one. Research shows that customers who are part of a Loyalty program tend to outspend those who aren't by 18%.
You can provide your loyal customers with free delivery, birthday discounts or other exciting gifts.