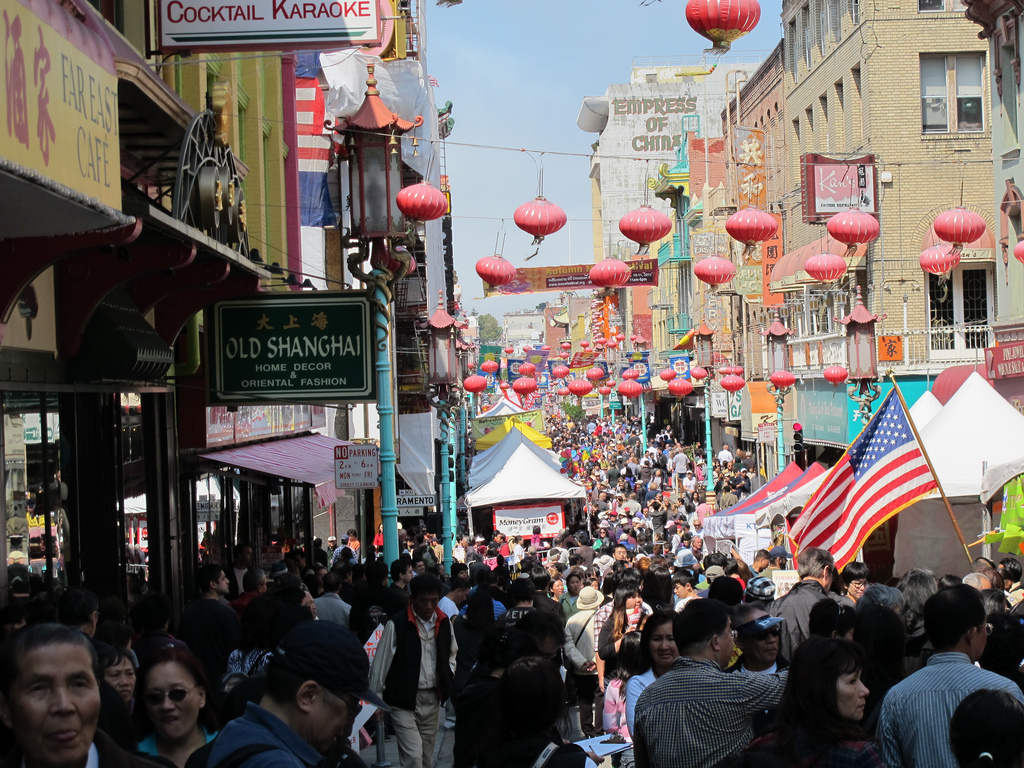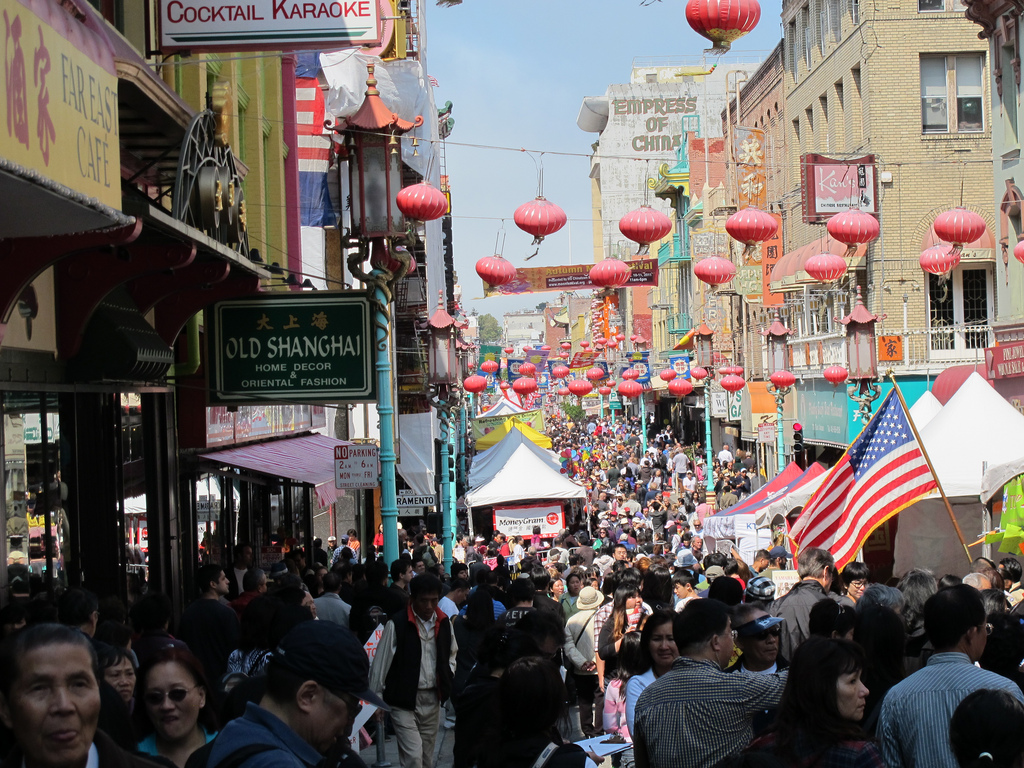 China Town has become the way to describe areas in many cities around the world where Chinese people have congregated. Today there are Chinatowns in every major country and nearly every major city. When you go into a China town you can expect to feel as if you have stepped out of the home country and directly into China. The people are all Chinese, street signs are in Mandarin, there are Chinese restaurants, markets and pharmacies everywhere and Chinese culture is visible everywhere.
In America, several cities are famous for their Chinatowns. Some that stand out are New York City and Los Angles, but the one that is by far the top, is San Francisco's Chinatown.
San Francisco Chinatown
San Francisco Chinatown is the largest Chinatown outside of Asia featuring one square mile of everything Chinese, in the heart of the city. It is also the oldest Chinatown in the US, being the site of Chinese immigrants migrating from China's Pearl Delta in the mid-1800s.  Young Chinese men were attracted to the new world and San Francisco in particular because of the booming gold industry here and the opportunity to work on the railroads which were dissecting the fast growing United States. They were not easily accepted into American society in those days and as a result created their own communities where they could congregate and have the comforts of home including their home language, temples and cuisine. As time progressed, many moved out of Chinatown and integrated in to the greater city, but many others remained and still do to this day, making San Francisco Chinatown still nearly completely Chinese.
Today's San Francisco Chinatown is a bustling mix of urban housing temples, shops, markets, bakeries pharmacies, doctors, and more serving the local Chinese and other connected Asian communities. It remains one of the top tourist attractions in San Francisco, attracting tens of thousands of visitors every day who come here to eat the best Chinese food in America and shop for traditional Chinese wares.
It would be untrue to say that San Francisco has not added to the culture exhibited in it Chinatown. In fact many of the most popular meals including Egg Foo Young, Moo Goo Gai Pan, and Shrimp with Lobster sauce originated in that city's Chinatown and have become international food favorites now. Additionally, the fortune cookie was originally created here.
Take a Trip to China in the US
Traveling through Chinatown because of the small winding streets is best done on foot. This starts with you knowing where to park in Chinatown , and then taking short but stimulating walks to your destination, or just walking around and sightseeing. Bring a camera because there will be much to see, including gorgeous Chinese decorations adorning the streets, and traditional Chinese pagoda-style buildings. Let your curiosity run wild and enter one of the many Chinese curio shops and hear about the statues and good luck charms that sell made from Jade and other exotic stones. Pop inside one of the Chinese herbal pharmacies talk with the shop keep about thousand year old herbal remedies they offer for aches, pains, beauty, and longevity. Stroll through the vibrant markets selling some of the freshest and most exotic foods in the Bay Area.
There are also Buddhist temples there where you can learn about the religion and admire the architecture of these beautiful traditional buildings. You can also catch China's biggest annual festival celebrations in Chinatown including Chinese New Year and Mid-Autumn Festival.
No visit to Chinatown would be complete without your having a meal here. As mentioned, San Francisco Chinatown has the best Chinese food in the US and restaurants like Z and Y Restaurant offer the best Chinese cuisine prepared by a top Chinese chef.
So come and visit the top Chinatown in the US and have a great meal here too.