No matter if you're the owner of a startup or a booming company, a business credit card makes life as the head of a company much more convenient. With a business credit card you can easily manage business transactions. Need to make a quick purchase? A credit card allows you to do just that.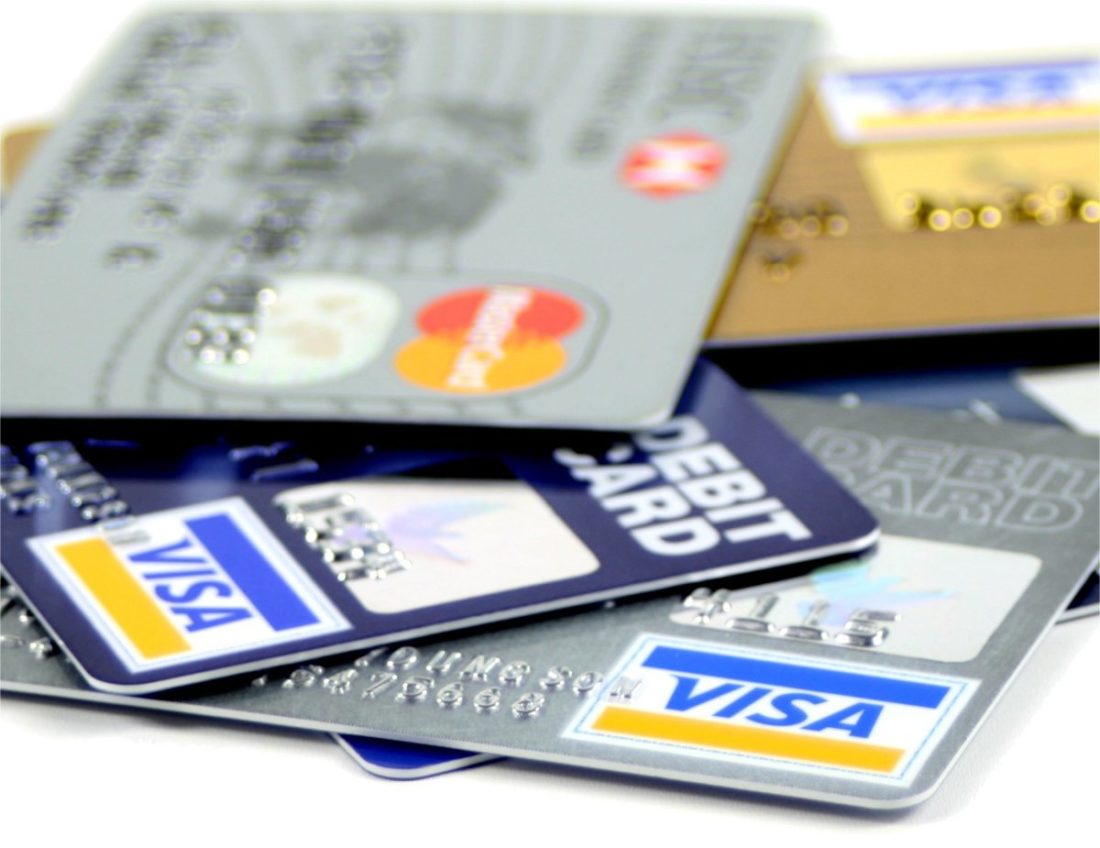 While there are dozens of business credit cards available, there are certain things you'll want to know about these small yet impactful cards.
1. Business Credit History Matters
Your business' credit history is one of the many factors that lenders look at when deciding whether or not to approve you for a business credit card. Lenders will look at various business bureaus such as the Small Business Financial Exchange and Dun & Bradstreet to get a detailed picture of your business' credit standing.
The higher your business credit score, the more favorable of a borrower you are. A higher credit score indicates that you're a low-risk borrower that is unlikely to default on credit card payments.
2. So Does Personal Credit History
Even though you're applying for a business credit card, your personal credit history is also considered. Before applying for a business credit card, you'll want to ensure that your personal credit reports are in good standing. Be sure to check the top three bureaus which include Equifax, Experian, and TransUnion.
If your personal credit score isn't at least in the "good" range, you may have a harder time getting approved for a business credit card. You also run the risk of being approved but with a higher interest rate.
3. Friendly Payment Terms
Lenders realize that for some businesses, cash flow can be unpredictable or comes in ebbs and flows. This is especially true for startups and seasonal companies. For these reasons, lenders offer payment terms that are tailored for your company. Common beneficial terms include:
Extended payment option
No due dates
Early payment without a fee
With these terms, you'll have peace of mind that your credit standing won't be ruined because of a slow season and your inability to make a hefty payment towards the card.
4. Expect a Higher Credit Limit
Business credit cards typically offer much higher credit limits when compared to personal credit cards. This is because lenders are well aware that businesses spend much more than everyday consumers do. In fact, you may even come across a business credit card that doesn't have a spending limit at all! Instead, you can expect a hefty annual fee.
5. Understand Debt Liability
Business credit cards are different when it comes to debt liability. Some cards offer joint and several liability while others offer commercial liability. If the card has joint and several liability, this means that both the individual and business are responsible. Commercial liability means that your company is liable for all debt.
6. Rewards Programs
Some of the best business credit cards reward you for making purchases. Some cards offer money back on certain expenses such as office supplies or Internet costs. Other cards offer rewards programs that allow you to rack up points towards travel, hotel stays, and more.
Many of the big name credit card companies partner with other big brands to offer discounts to cardholders.
With this in mind, it makes most sense to find a card that offers the most rewarding rewards program. If your company travels a lot, find a card that offers rewards perks. For startups in need of office equipment and software, a card with cash back rewards for these purchases is ideal.
7. Not Protected by CARD Act of 2009
The CARD Act of 2009 put a stop to all sorts of problematic and questionable issuer practices. Before the act, lenders could charge hefty late fees and increase interest rates without warning consumers.
Note that these protections only apply to consumer credit cards. But, if you make payments on time and stay in good standing with your issuer, you have very little to worry about. Just be sure to keep an eye on your account and statements.
8. Cards Can be Issued to Employees
Having just one business credit card can be problematic. What if your company is split in various locations? How can employees traveling for business purposes use the card if it's in your wallet?
For added convenience, multiple cards can be issued under the same business account and used by authorized employees. As the account owner, you can set individual credit limits for each card and even set limits as to where purchases can be made.
9. Accounting Made Easy
Even if you have an accountant, you know the headache of tax season and managing your business accounts throughout the year. With a business credit card you can easily keep track of your expenses, there are no worries of intermingling personal and business expenses.
With monthly credit card statements you can keep track of your expenses. This allows you to easily keep track of your expenditures and your budgetary goals.
Conclusion
Owning a business credit card is a big deal! Before signing the dotted line for a business credit card, be sure you understand these 9 fine details.