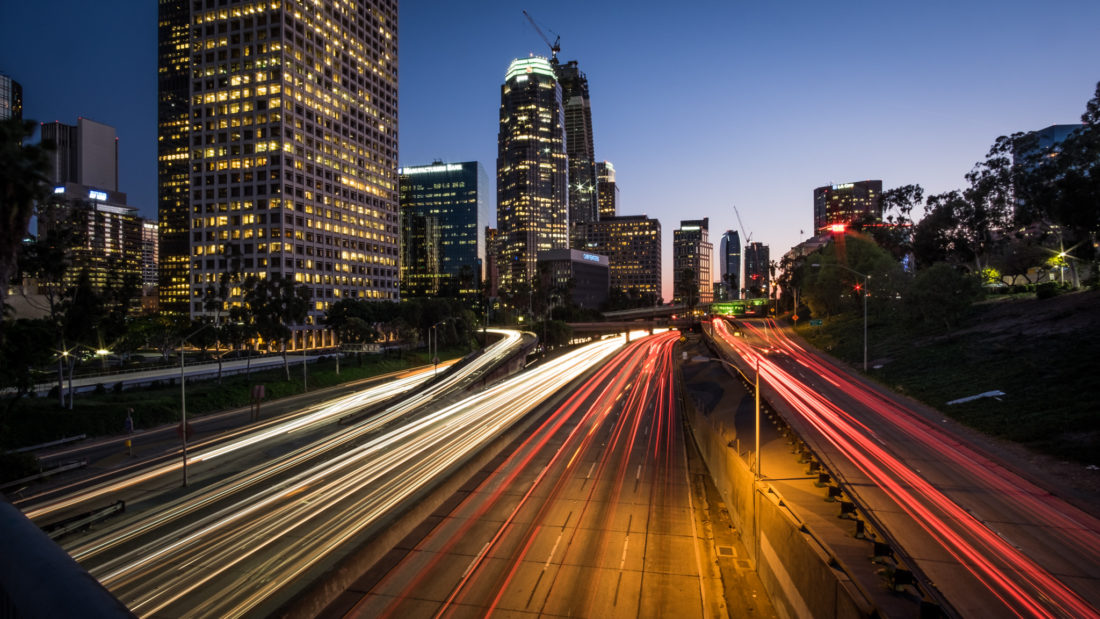 Better known as the "City of dreams", Los Angeles is the epicenter of the nation's film industry. The first things that come to mind when visitors think of Los Angeles is the iconic Hollywood sign, Warner Brothers, Walk of Fame, Runyon Canyon, beautiful beaches and so much more. Being such an incredible city, here are a few things you must do when visiting.
Arriving to L.A.
The view from the airplane when you're about to land in Los Angeles is amazing; skyscrapers, city lights, and never ending views. The first thing you'll want to do when you arrive is to relax and let someone else take the wheel. Fortunately, there are a variety of options, one being Blacklane; a professional and reliable transportation service which takes you to and from the Los Angeles Airport. Blacklane can be reserved via smartphone or through their website. Booking ahead will prevent you from waiting long hours in line for shuttles and expensive taxis.
On the subject of waiting, flight delays aren't as rare as you'd like flying into the States and so you need to plan for the worst. Should you be delayed for more than 3 hours, you could be entitled to a claim. If the worst should happen, check out a flight compensation calculator online to see what you can claim.
Universal Studios
Universal Studios is one of the most famous and oldest Hollywood film studios that is still in use which also happens to be a theme park. Here, you can find endless things to do such as take a tour, experience the rides, attractions and more. Another famous studio to visit in Los Angeles is the Warner Brothers Studio.
Visit beaches
Los Angeles is popular for its beautiful sandy beaches and amazing views. One place you can't miss is the Santa Monica pier. Some other recommendations would be to visit Venice Beach and Manhattan Beach.
Walk of Fame
Visit the walk of fame to take a picture with your favorite celebrity stars. The walk of fame spans 15 blocks along Hollywood Blvd and is one of L.A's most popular tourist attractions.
Griffith Observatory and Griffith Park
The Griffith Observatory is located on the south face of Mount Hollywood and overlooks the Los Angeles basin. The observatory hosts fascinating exhibitions and features a top-notch planetarium.
The Getty Center
The Getty Center is known for being one of the world's largest arts organizations which is home to some of the finest works of art in the world.
Los Angeles County Museum of Art
Opened in 1965 LACMA has showcased thousands of exhibitions which are constantly changing. It offers a rewarding experience for art buffs and travelers from around the world.
Walt Disney Hall
Designed by Frank Gehry, this curvaceous and stainless steel exterior concert hall is definitely worth a visit.
Runyon Canyon Park
Runyon Canyon is known for its amazing views and entertaining hikes. Spotting celebrities here is a common occurrence. From here you can spot the iconic Hollywood sign.
Los Angeles has so many things to do from activities to entertainment, food, art and so much more. That's why L.A. continues to be one of the United States most popular destinations.