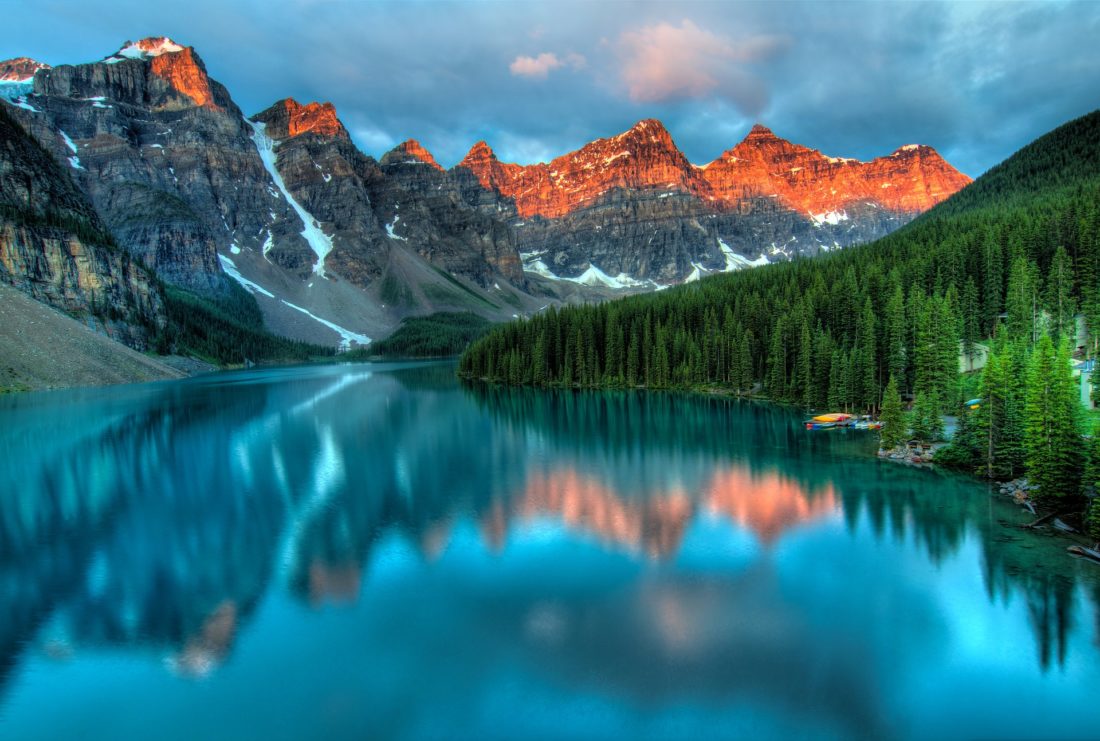 As one of the world's most popular destinations, there are numerous things to see and do in Canada. It's a land of unprecedented natural beauty where it's possible to practically get lost amidst the gorgeous nature for day. Visiting it is always a treat, it's quite easy to find a cheap flight to Canada. That's why it'd be a shame for anybody to skip out on this amazing country when they have a chance to see it's wonderful natural purity from up close.
Jasper National Park
Considered one of Canada's most beautiful locations, and rightfully so, this is the largest national park in the Canadian Rockies. One of the best aspects about this national park is that it's completely open for exploration, and it even allows for visitors to explore at their own pace, especially when it comes to large amount of animal species that have made this park their home. There's a wide variety of things to do, too, like hiking or rafting, as well as taking photographs to unforgettable scenery.
Banff
This is a unique little alpine resort town, one that's nestled in the heart of the Canadian Rockies. It's a destination that's great to use as a base for casually exploring the surrounding region, as there are numerous accommodations and camping sites in the vicinity. Skiing is one of the primary activities to do, and there's a specific feeling that visitors get, because the town feels like a Swiss skiing village, but without it actually being in Switzerland.
Niagara Falls
A destination that's been hailed as a premier honeymoon destination, one whose popularity has even added an extra element of cheesiness, Niagara Falls is a place that feels both inspiring and humbling at the same time. This gigantic waterfall is surrounded by stunning and gorgeous scenery, one that no visitor will forget any time soon. There are numerous little venues in the vicinity, like churches, restaurants, and other amenities of the type, only adding to charm of an already unforgettable destination.
Victoria
While on first glance it appears as if the capital of British Columbia is a quaint little town with British roots, it is in fact a center of culture and arts. Old English and British traditions are still alive and well here, but that doesn't mean that this city is reserved only for those who enjoy British culture. There are numerous museum and venues, and it's easily one of the best towns to visit in Canada.
Vancouver
A very modern and upbeat city, Vancouver is young and that's absolutely obvious. That doesn't mean that it's a bad thing – on the contrary. The modern unique element only adds to its impeccable charm, as its decidedly urban, fashionable, and wholly chic. It's surrounded by stunning scenery, such as mountains and beaches, and it's a very popular city, especially where modern popular culture is concerned.
The beauty of Canada is that there is wide variety to everything that you see. On one side there's impeccable nature on the other unforgettable culture and arts. Everywhere you visit in Canada is downright amazing, so it's a country that everyone should visit at least once.