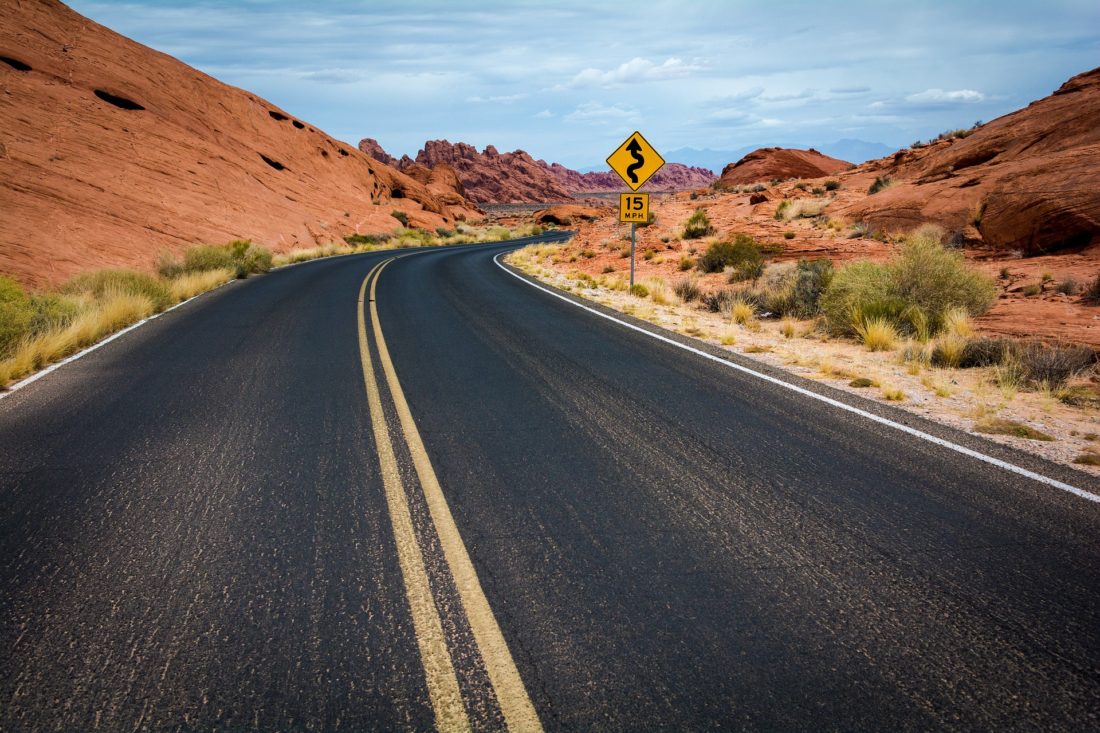 Representing a beautiful slice of the south and an absolute gem for nature lovers, there's a reason why Tennessee attracts road trippers from across the country year-round.
Nashville. Gatlinburg. Pigeon Forge. Chattanooga.
All prime destinations for road-trippers and RV campers alike.
In fact, as noted by Outdoorsy, Chattanooga may be the ideal RV rental city. Think about it. In addition to its own slew of local attractions and remarkable sightseeing, you're likewise in close proximity to the Smoky Mountains and Appalachian Trail if that's more your speed.
Whether you're roughing it or otherwise, there's something for you and your family to do to enjoy nature.
But where Tennessee really shines, ironically enough, is its caves and cavern systems if you've never experienced them firsthand.
Especially fun for kids, you should check out at least one cave attraction if you're road-tripping. Here are four that are worth checking out, all sprinkled throughout the state so you can find one near you no matter where your final destination in Tennessee might be!
Ruby Falls
Representing one of the top attractions of Chattanooga, these caverns are friendly to travelers of all shapes and sizes. The photos taken at Ruby Falls speak for themselves in terms of just how breathtaking the scenery is both within the caverns proper as well as Chattanooga itself.
There are a variety of tours available, including the classic waterfall tour, lantern tours and an "in-depth" cavern experience. Oh, and there's also ziplining on property for the true thrill-seekers in your party
Raccoon Mountain Caverns
Another Chattanooga staple, these caverns boast over 5.5 miles of totally natural passageways to see. Raccoon Mountain's caverns are unique as their formations are 100% natural, and likewise the site offers spelunking tours of undeveloped passages. I
In addition to two, smaller walking tours, you can also get your hands dirty with a more intensive wild cave expedition that'll last for hours. Although not for the faint of heart, the wild cave tour is a must-do for families that want to put their spelunking skills ot the test.
Tuckaleechee Caverns
Located in Townsend, these caverns are famous for developing right under the Smoky Mountains.
Tuckaleechee's main attractions are its 200-foot waterfall and "Big Room" features massive, bizarre formations including the 12-foot "Totem Pole." These caverns are also noted to stay at a constant 58 degrees year-round, representing a scenic place to beat the heat after a day of hiking.
Bell Witch Cave
Named for the fabled Bell Witch of Tennessee, this cave represents a slice of Southern folklore and something totally different from the caverns listed above. This site is a must-do for those who love ghost stories and the paranormal, meanwhile the stripped-down namesake cave is enough to send chills down your spine.
There's no denying just how many things there are to do and see in Tennessee which exemplify the states natural beauty. That said, these caverns represent the best of both worlds in terms of must-see tourist spots and attractions that you can truly only see in the Volunteer state.
Either way, bring your sense of adventure as you explore these caves and don't forget to snag some snapshots along the way!
………..